From one of the worst named bands in a long while comes one of the most boring album titles.  Perhaps this is a deliberate plan from the man who brought you one fifth of Yourcodenameis:milo.  Forget the flashy name and catchy titles let the music do the talking.  The early signs are good, the NME has compared Justin Lockey's new band to Elbow and Doves whilst the Daily Mirror no less likened them with Echo and the Bunnymen.  But that's enough information plundered from the press release.
In reality the band are far from the Elbow and the Bunnymen that the PR Company claim.  WBYT are much more like Coldplay and not the Brian Eno produced, Jay Z collaborating Coldplay.  More like the Rush of Blood to the Head fast track to the stadiums Coldplay.  Some years ago this was positively de rigueur.  Bands like Embrace, Thirteen Senses and Feeder all made records like this and were bought in there hundreds.  However, now these albums reside in Amazon's £2 or less section.  In this second decade of the new millennium desires appear to have drifted towards a different sound which leaves you inclined to wonder whether an album like this can still cope without being driven into your mothers record collection, an example of the new muzak of Radio 2.
This album is produced with no little skill or technical ability.  It does not sound as rough and hastily produced as most debut albums and for the cost of just three band members the sound is as loud and bombastic as any out there.  It is certainly not a disappointing listen and at just over forty minutes it does not over impose, but there are better records already in the market place offering a similar style that will better enhance your collection.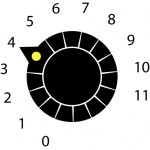 Release Date 05/04/2010 (Distiller)