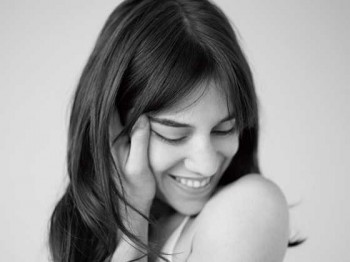 As the daughter of Serge Gainsbourg, Charlotte carries a lot of musical expectation on her shoulders. Having Beck by her side for her last album 'IRM' must've helped her along the way a little, his influence is still occasionally apparent and her vocal style could be likened to her breathy and deep sounding French father.
'Anna' is one of the louder guitar based offerings from the new LP 'Stage Whisper', an album that hops from disco, to almost Nick Drake-esque folk, all within the boundaries of pop. Attempting to blend cold electro synth sounds with warm guitar melodies may have been too ambitious for its own good on 'Stage Whisper', though I consider this single to be a great success in its own right.
Bright chords rapidly welcome us into the tune before Charlotte's emotive vocal expresses her desire for 'Anna'. A Beck/Serge inspired bassline keeps it in the family… the mood is a little dark with beautiful light touches, reminiscent of the vibe in her most recent Lars von Trier's film, Melancholia.
The key change, along with the introduction of a piano after the chorus, is very refreshing. It ends as abruptly as it started. 157 seconds worth of longing.
'Anna' is a great advert for the folky half of the new album. I'd prefer to hear more of this than the disco experimentation that has my thumb hovering over the skip button.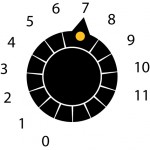 'Anna' was released today, download only, through Because Music.