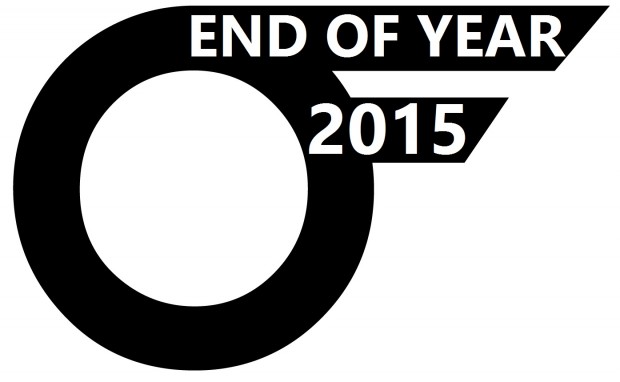 This year has been quite something…
January: Bedroom pop label Orchid Tapes (one of my fave cassette labels atm) upload their 'Angeltown II' comp (previously selling out a run of 100 at their showcase in 2014) – Elvis Depressedly is subdued and dreamy, Foxes in Fiction is achingly nostalgic, where Alex G offers an arresting isolated vocal around a more pronounced guitar part.
February: Trust Fund release 'No ones coming for us' full length with Turnstile, a triumph in lofi power pop. Best lyric contender for "he is not a fragile alien, he is a grown man trying to f*** with your head", and actually my fave video for the same track; 'Cut Me Out'.
Uncompromising shouty Glasgow punx Pennycress also reveal 'See Us Swell', later a cassette release with Number 4 Door, and undoubtedly one of the years best. From the first track 'F-Fit' it wastes no time in getting to the point; the guitar is urgent, drums biting, and vocal sometimes spoken but mostly screamed in short bursts. There are shades of light ('Stopped and Stared') but for the most part its' intensity forms every utterance, every note.
Other rad releases: 'Scatter' (Matilda Records) by Crushed Beaks, 'I am still scared of living' by Algae Bloom, 'In Twenty Years We Won't Be Sad' (Wolf Town) by Sarah Carey, 'Flutter Through The Winter/(Don't) Hold Your Breath' (Odd Box) by T-Shirt Weather
March: Personal Best's first record sees a vinyl pressing with Specialist Subject Recs. 'Arnos Vale' is a strong debut from the Bristol band, a work of jaunty power pop. It's concise in delivery but this does not take any energy away from the emphatic vocal.
The Beech Coma Volume 3 compilation also releases, and it's not long before it's selling out of two cassette runs. It features the likes of London based three piece Thalassocracy (who have an arresting contribution) and Leeds slacker punx Bruising (who are set to tour with Diet Cig in Jan).
Other rad releases: 'Exercise' (Barely Regal / Get Into It) by Claw The Thin Ice, 'Gutter Gutter Strike Strike Gutter Gutter' by Alimony Hustle
April: Joey Fourr put out 'To The Floorr' (Milk Records), an ultraviolet explosion of fast paced queer pop. The music video for 'My Dolphins' is as vibrant in its' visuals as the record would suggest.
Art Reeks (the collab between the rad Art is Hard and the equally as rad Reeks of Effort labels) also put out 'Microwave Oven' the King of Cats album, it sounds in parts like upbeat pop, distorted yet angry punk, and unequivocal isolated lofi guitar music.
Other rad releases: 'Graves 7"' (Icecapades) by Thalassocracy, Okinawa Picture Show s/t cassette
May: Monotony and Sauna Youth release a split (with themselves, same band members different instruments) the SY side has the anthemic 'Transmitters', where Monotony offer up two tracks; 'Human Troll' and 'Luxury Flats' – the latter highlighting gentrified inner city areas; the chorus exclaiming "Penthouse! Shithouse!" …it's on point!
Sounds From The Other City, probably the biggest new music gig in the North West, once again taking over Chapel Street for the first Sunday of May. Highlights from the line up include Sauna Youth and Sex Hands, both propping up the Faux Discx curated stage. Elsewhere shouty three-piece Groves bought their psych noise racket to the New Bailey railway arch.
Promoter Bad Uncle take over the arch for the day, boasting a strong line up showcasing more Manchester based artists including alt rock four-piece Doctrines, and 90's slacker punx Hot Shorts.
Other rad releases: 'Divine Times' (Upset the Rhythm) by Wetdog, 'New Alhambra' (Run For Cover) by Elvis Depressedly, 'Peanut Butter' (FP) by Joanna Gruesome, 'Inseparable' (Art for Blind) by No Ditching, 'The Feels' (N4D) by Breakfast Muff, 'Sounds We Found' and 'Maximum Growth and Vigour' by The Hipshakes
June: I first became aware of Good Food: Tapes and Zines through this Rice Milk EP – 'Weird Year', a pacy experimental lofi pop tape, perhaps not as punchy as the great 'Be A Mensch', but sturdy in its' dedication to each refrain. Good Food have some great experimental tapes for sale, and zines with essays on pop culture – there's an interesting one about the Future Islands appearance on the Letterman Show.
Locally I Hate My Records finish the first of three Werk cassette recordings with Beed To Dip being met with these dark visuals.
Other rad releases: 'Distractions' (UTR) by Sauna Youth, 'Demo' by Caramel
July: Dog Knights and Alcopop! team up to deliver a four-band eight-song split – Doctrines, Doe, Johnny Foreigner and Playlounge all offering tunes for the sunset orange / sunrise yellow 12", it's all your fave bands on one colourful vinyl comp.
Later into July and Indietracks Festival steams its' way to the Midland Railway Centre in rural Derbyshire; it is headlined by the likes of The Pains Of Being Pure At Heart and The Go! Team, but over the weekend there's Evans the Death, Feature, Grubs, Lost Pets, Mammoth Penguins, Oh Peas! and loads more. Indie pop and old fashioned trains, what's not to like?
Other rad releases: '5 Songs' by Nudes (RoE), 'Silver/John' by College, 'The Distance Within Our Bodies' by Solanas
August: Another 7"  this time from Maryland's Princess Reason. It's apparent from their bandcamp page that PR have fine tuned their sound – perfecting the minimal fuzzy edged recording sound to a fine point. Often i'll hear people talk about acts like Elvis Depressedly and Alex G (who are both really rad), for me Princess Reason are in that same place. It's not too understated, yet there some great subtly to the vocals and percussion.
Other rad releases: Seconds / JOYA split (Soft Power Records), Best Friends Forever / The Middle Ones split (Discount Horse / Plan-It-X), 'Radisson Blue' (Odd Box) by Two White Cranes
September: Grubs release their fantastically titled debut 'It Must Be Grubs' via Tuff Enuff and Reeks of Effort. It's indie pop sensibilities aren't lost on the full length record, a mash of the guitar led expeditious, and the slower mellow honesty.
Over in the states again, PWR BTTM produce two minute pop songs about all-out queer subject matter, they're glossy yet fuzzy around the edges. 'Ugly Cherries' is a good intro to them, although I would also say the same of their Twitter feed. There social media presence is like (okay hand emoji).
Other rad releases: 'Calm Waters' by Exit Earth, 'Sleep Talk/Dinner Date' (AIH) by Diet Cig
October: Truly one of the stand out records for me this year, The Spook School release their second album… Having seen the band perform twice this year, I've already praised the LP everywhere, I guess all there's left to say is a kind of thank you to the band for making a record that has connected with me so much. The sentiment of the title track being something that'll stay with me for a long time.
Welsh art punx Mowbird also put together a collection of demo recordings, covers, and unreleased material; 'One-Offs' and sold out of a run of 50 lush blue tapes off it. The covers include tracks originally from Furrow and Sex Hands, and another of the songs features Sweet Baboo, of major-league-indie Moshi Moshi signed fame.
Other rad releases: 'Why Choose' (Fat Cat) by Shopping, '5 Songs' (Tunnel Vision Records) by Actual Crimes, 'Ruined Value EP' (Icecapades) by Vertical Slump, Radiator Hospital / Martha Split (Specialist Subject), Spinning Coin s/t (Fuzzkill)
November: Probably the best EP this year, a cassette from Leeds four-piece Milk Crimes. From the most catchy hooks, to brutally honesty of the lyrical content, it's ace. When the last note is aired from the final track 'Coathangers' I press play from the start again. Listen to release here via No Dice Tapes.
December: Breakfast Muff release a new cassette via Fuzzkill, and do a couple of dates with Caramel. 'Rainbow Yawn' is weighed with garage punk hooks, echoed melodies, and cutting lyrics, all crammed into seven tunes. Truly great.
Glimpsing into the near future, you can now pre-order the debut from Wolf Girl, which is being released by Odd Box in March 2016. You can stream 'Deep Sea Diver' here; it's a vexed twee indie punk splash. We look forward to the rest of the album.
…and with that I say Seasons Greetings, and a Happy New Year!
Peace & Love
Zachary