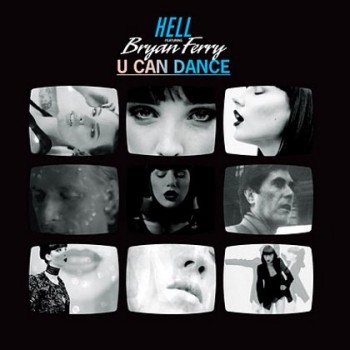 The latest release from Gigolo Records "U Can Dance" brings together two kings of different castles: Hell, a world renowned DJ/Producer and one of the pioneers of the Electroclash sound to recently emerge out of Berlin, and Bryan Ferry, seventies pop star and the lead singer of "Roxy Music".
Originally, Hell set out to rework one of Roxy Music's tracks, but after meeting Ferry in person they opted for a previously unreleased solo venture from Ferry yet keeping the original name for the new release. To ever think of such a music pairing is beyond me, but after listening to the release it's unprecedented that Hells production and Ferry's vocals were made for each other.
Minimal yet progressive, the track builds on Ferry's vocals gaining more depth and seemingly creating the structure of the beat around his vocals. The hypnotic stripped back nature of the track holds your attention, and coupled with Ferry and the addition of several soft spoken backing singers the track is truly mesmerising.
Hell's production on this track is a clear mark of why this man is currently in such high demand. Unlike many artists categorised in the House/Techno pigeon hole, Hell stands out like a sore thumb and has created his own unique sound, defining himself as a pioneer in recent years. If you find "U Can Dance" to your liking, make sure you check out his previous release; "The DJ ft. P Diddy" – more of the same from Hell and the chance to hear a different side of Diddy.
The original track comes packed with Remixes galore! Carl Craig brings us two offerings, aptly entitled Remix V.1 – a deep House approach & Remix V.2 – heavier rework, dance floor orientated. Also a slightly whacked out 11 minute remix by Tim Goldsworthy, an Electro approach by Simian Mobile Disco and the "Teufelswerk" Album version.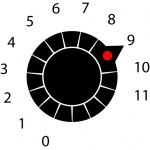 Release Date 01/01/2010