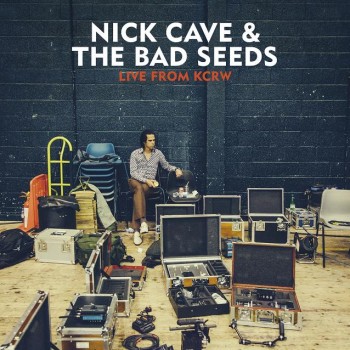 Live albums are an acquired taste. What you usually get is a collection of your favourite songs jumbled together and performed inferiorly to their originals. Furthermore, a live album isn't live per say, you have to be there for it to be live, and if you're not it's a bit like reading a live review of a concert you didn't go to. It's a photocopy of a photocopy of a photocopy where the colours are faded and indistinct.
This is the opposite of Nick Cave's trajectory. With age he is becoming more distinct, more powerful, his work more in focus. In a sense he is becoming akin to the 60s era Dylan, a sort of lightning rod for a divine power – if you'll forgive the religious analogy, though there is something increasingly prophetic about Cave. Just listen to stunning opener 'Higgs Boson Blues', taken from latest masterpiece, Push The Sky Away. Surely this is a reference to the admittedly tiny possibility that CERN, a colossal underground super collider in Switzerland, could create an apocalyptic black hole that would destroy the planet. "I don't know who's going to rip off who", he sings about Robert Johnson and the devil, who he sees in Geneva, all very biblical, and very funny when he starts an 8 minute plus song with, "Can't remember anything at all". Recorded between two Coachella shows in LA for KCRW radio, 'Higgs Boson Blues' kicks off one of the great live albums, capturing a man and a band at the height of their power.
Groups frequently reel for a while after losing a core player, the loss of guitarist and founding member Mick Harvey must have been a blow for Cave, but this has augmented The Bad Seeds, the new stripped-back approach giving Nick's lyrics more rooms to breathe, and the music a spacious poignancy. 'Far From Me' is indicative of this, the hovering, melancholy violin more to the fore than in the studio version, the track better for it. Every instrument is more distinct, each one perfectly pitched. 'Stranger Than Kindness', a great song title, is particularly brooding, but then brooding, interlaced with humour, is what Cave does best. 'The Mercy Seat' and 'And No More Shall We Part' show that the band's new musical direction lends itself to the more somber moments of the band's back catalogue.
But it's the tracks from Push The Sky Away that really shine forth. 'Wide Lovely Eyes' is a much needed shot of levity that parts of the clouds of the seemingly endless gloom, and the album's title track, Nick Cave's new masterpiece mantra, is monumental, like The Terminator soundtrack on heroin. "Some people say that it's just rock 'n' roll, ah but it gets you right down in your soul, you've got keep on pushing, push the sky away". It would be hard to imagine anyone listening to this and saying, "It's just rock 'n' roll". Rocky closer, 'Jack The Ripper', saucy jack, is the album's low (or less high) point, but it actually emphasises the quality of every preceding track.
So then this is an atypical live album, every track is equal to or better than its live counterpart. To take it one step further, I would say this is up there amongst the great live albums of all time, wrestling with (though probably losing to) Nirvana Unplugged for supremacy. Bollocks, I knew I should have gone to see them when they came to Manchester, but at least this time the live album is so full of life that you feel like you're there, with the second coming of this legendary song and dance man.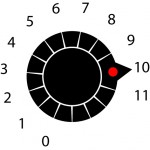 Release Date 02/12/2013 (BAD SEED LTD)
Nick Cave and the Bad Seeds Official | Facebook | Twitter | Soundcloud