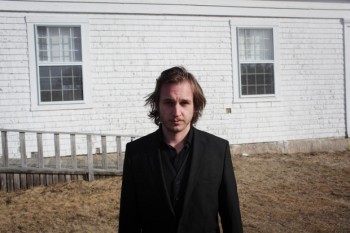 – THE RUBY LOUNGE, MANCHESTER –
A relaxed Sunday night atmosphere awaits American singer songwriter Willy Mason who sings his heart out to a packed Ruby Lounge. The son of folk singing parents, Mason is currently touring around the UK promoting his third album 'Carry On' which is due to be released on the 3rd of December.
It's been a long time between drinks for Mason whose last record, the brilliant 'If The Ocean Gets Rough' was released back in 2007. The singer began his career on Conor Oberst's record label, Team Love where the early success of his debut album meant Mason was soon a must have support act, racking up slots with Radiohead, Mumford & Sons, Death Cab For Cutie, Ben Howard and Ben Kweller to name just a few.
Supporting Mason tonight is London based singer Otiillia whose fantastic voice carries her gentle two chord songs and Nick Mulvey who warms the crowd up nicely with his beautifully crafted tales. Mulvey can play a mean guitar and finger picks his way through his yarns to an engaged audience.
Backed by a minimal stage set up, Willy Mason strides on out and commands the crowd's attention with a foot stomping rendition of 'Gotta Keep Moving'. Mason's voice is strong and clear and he soon has the singers in the audience crooning along when the opening notes of 'Save Myself' ring throughout the venue. Mason and his band seem to be enjoying the setting, and say playing the Ruby Lounge is like "playing in a basement you always dreamed of".
The intimate surroundings suit Mason's songs. Accompanied by a banjo, clarinet and two guitars, Mason gives us a glimpse of his new album and follows it up with 'Oxygen' and personal favourite 'We Can Be Strong'. I have never seen Willy play before but judging from the hushed whispers around the crowd it seems that Mason has taken on a new leaf in the art of banter with the audience. A great example of this is as Mason began 'Carry On' an over enthusiastic punter screams out the title, only for Mason to shout back "Yeah I know what its called". Time seems to fly by and before too long, the final notes of 'I Wish I Knew How To Say Goodbye' ring out around the crowded room.
After what must have been the shortest wait for an encore I have ever witnessed, Mason and the band appear for another set that starts off with a tribute to his parents in 'Waiter at the Station'. This seems to go down well with the audience which leads Mason to make the huge mistake of asking what song they want to hear. After what seems like an eternity of, lets call it feedback, Mason decides to finish on 'Live it Up' and the show highlight 'Restless Fugitive' where the backing vocals from the band lift the song to another level.
After being born into a musical family, its clear that the art of song writing runs throughout Willy Mason's veins. He has a certain appeal on stage and when combined with that fantastic bluesy voice, your never going to go home disappointed. Here's hoping his new record will be as good as the last two as it could become the perfect soundtrack for a couple of cold months in soggy ol' Manchester.