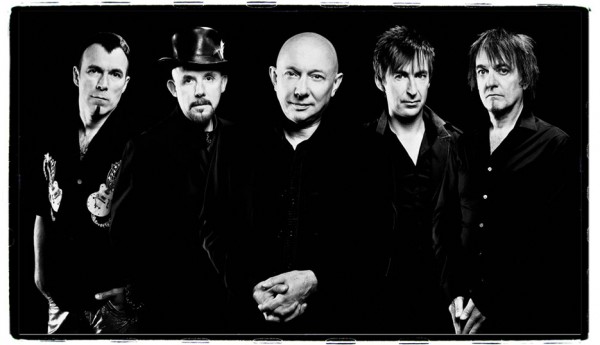 – ACADEMY 1, MANCHESTER –
Manchester Academy has seen its fair share of great music but on tonight it witness' musical history in the making. With teeth- rotting talent shows hijacking our beloved television screens on a Saturday night it is great to see a real bona fide band returning to show all of those auto-tuned, pop star wannabes how it's really done. They prove this not only by premiering tracks from their first album in 30 years, 'No Thyself' but also mixing it in with some cold, hard post-punk classics.
No one really knew what to expect when Howard Devoto and Magazine reformed for five dates back in February 2009, but their live shows proved to be a success, both commercially, and more importantly, critically.
Tonight's crowd, overjoyed by Magazine's return after a 3 year hiatus, are eager to see what's next for a band whose career has spanned decades, but as soon as Howard Devoto, Dave Formula, Noko and new recruit Jon White step onto the stage it is like nothing has changed. Formula's hypnotic keyboard sounds are as atmospheric as ever, and Devoto looks at home delivering those distinctive and unique vocals.
Magazine's new songs 'Happening In English' and 'The Worst Of Progress' seem to go down very well with the excitable audience, but it is the familiar riff of 'Permafrost' that really gets those juices going. Performing as a tight, cohesive unit, the band creates an epic wall of sound which fills the cavernous venue – resulting in a truly amazing audio experience. The lucky ones at the front are beaming as they witness the awesome technical skills of their favourite Manchester band.
The band finish with 'The Light Pours Out Of Me', probably the most energetic song of the night,  as Devoto frantically jerks his body around on stage.
After a brief exit the band return to play a couple more numbers, including the epic 'Shot By Both Sides'. Everyone leaves the venue with big smiles on their faces, just knowing that they have experienced one of those 'you should have been there' gigs. It's like they have never been away.