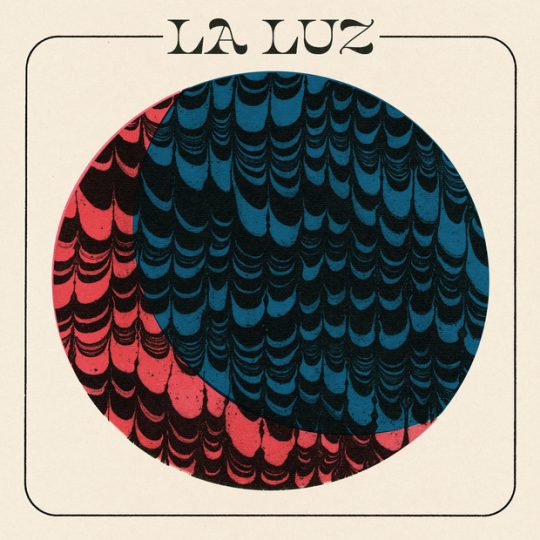 Combining delicate pop harmonies with Americana style guitars, La Luz are the missing link between floaty, dreamy indie and cosmic country, with plenty of vocal harmonies and reverb drenched guitar sounds throughout the album.
There's the twangy opener 'In The Country' then the surf rock blast of 'The Pines' with its gentle vocal harmonies. 'Metal Man' sounds like it's straight out of 1960s California with a modern twist, and then there's the gentle folk dreamscape of 'Here On Earth'. There's elements of Gram Parsons, First Aid Kit, and Lee Hazelwood & Nancy Sinatra mixed with The Ronettes or The Supremes – it's glorious vocal harmonies meets warm, mellow guitars but La Luz add their own modern touch to proceedings too. 
This LA trio conjure up long road trips with vast open plains, as I've been listening to them on the bus into central Manchester with the tall grey skyline looming ever closer,  that will have to do instead. Nonetheless, it's the perfect album for sound tracking your travels. 
Sometimes a band creeps up on you and ends up being in your eardrums over and over again. La Luz are one of those new discoveries you'll want to have on repeat to soothe your cares away at the end of the day. Blissful indie americana.