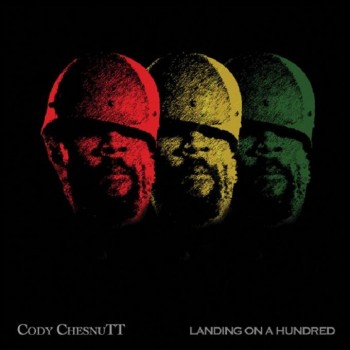 Soul singer and funk guitarist Cody Chesnutt is back with his second album, a decade and a few EPs separating them both. Landing On A Hundred is a neo-soul and funk album with all the musical flex of a 70s classic. The sound he's gone for is BIG in every sense –with bold melodies, a big sound and a voice as mature as a motown soul singer. His upbeat vocal strength sounds like a sure-fire safe bet for a great live performance. Depending where your loyalties lie, you'll either take the comparisons to Gaye or Mayfield as a point of reference to the revered greats, or maybe such comparison will make you a little disappointed. The album was part-funded on Kickstarter; the choice crowd-sourcing site which has become popular with musicians, filmmakers and artists across the globe. ChesnuTT rose to fame following his collaboration with The Roots on the re-recorded version of his song on classic album Phrenology – 'The Seed (2.0)'. This followed his first album, Headphone Masterpiece, which was part recorded on an ole Four-Track tape recorder in his bathroom- however, this time round, the hallmarks are of an immaculately produced album. Released by UK label One Little Indian, it marks a new creative phase for the musician.
Landing On A Hundred is a musical narrowing of styles; hiding away from the eclectic mix and experimentation featured in his previous work into a lengthy soak and immersion into the funk and soul genres – more like Chesnutt butter without the jelly – smoooooth. It has all the dynamics of a classic soul album – upbeat rhythms, R&B interludes, a chorus of backing singers and a 10 piece backing band  recorded in the Memphis based Royal studios – ChesnuTT has spoken of his excitement of using the same microphone that Al Green used.
However, whilst Chesnutt's voice has matured into one that stands next to the likes of Raphael Saadique, Vintage Trouble and Mayer Hawthorne, the lyrics are a definitive contrast to the description presented by his record label, "..Socially conscious songs set(ting) the bar for what modern soul music can look and sound like…a troubadour." The actual lack of lyrical content lowers the life expectancy of this album. On 'I've Been Life', his vocals are set against a chorus that lists nearly all of the countries in Africa, which, after a couple of listens, doesn't quite tickle the ears as much. The single release from the album, 'That's Still Mama', is a well arranged funk track; a homage and a call to respect and love your mother as he does his, a sentiment that stands a little taller than this track. Moving through, 'Don't Follow Me' opens with an organ, drums and Honky-tonk piano, slower in tempo it invokes sounds well suited to large smoky halls or auditoriums. Next is 'Everybody's Brother', "I used to smoke crack back in the day", this is about as far as he goes when talking about them sinning days, "…Now I'm teaching in Sunday school." 'Love is More Than a Wedding Day', a similar sentiment to 'a dog is not just for the recession-special Tesco Basics Christmas lunch', is cloyingly sentimental and doesn't really deliver any point. 'Don't Wanna go the Other Way' and 'Scroll Call' are both upbeat tunes with punchy rolling bass lines.
Aside from the over zealous content assassination here, the album is well produced, and if you like soul and funk it definitely delivers musically if not in lyrical originality, and is, without a doubt, worth a listen.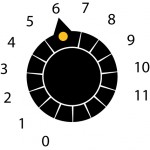 Release Date 29/10/2012 (One Little Indian)