While the Beatles are remembered as a band that recorded staggeringly good albums, it is in the live arena that the Flaming Lips truly excel. Their shows are magical and euphoric, whereas even their best albums – The Soft Bulletin (1999) and Yoshimi Battles the Pink Robots (2002) – are patchy. In short, they are yet to record their masterpiece. And this isn't it.
Twenty years ago Sgt. Pepper's Lonely Hearts Club Band was widely revered as the best album ever. Today most critics seem not even to regard it as the best Beatles album. These things tend to be cyclical. Pepper will have its day again. Until then, With A Little Help From My Fwends, a song-by-song reworking, at least serves to remind us how good the original is.
Right from the start it is clear that something is not right: gone is the swagger of the title track, replaced with woozy vocals and sonic chaos. An aberration? No, a taste of things to come, as the Flaming Lips deliver a shouty version of "With A Little Help…" that is nearly as bad as Joe Cocker's horrible cover.
And so it continues, with most tracks featuring substandard vocals and rather too much mucking about on a keyboard, or whatever it is they use these days. Overall …Fwends is a full 10 minutes longer than Pepper, but here at least more is not more.
Wayne Coyne and co rope in a number of fwends, including My Morning Jacket, J Mascis, MGMT and Miley Cyrus, but the whole is definitely less than the sum of its parts. Although it should be said that Cyrus at least is a positive presence, her vocals on two tracks constituting a rare element of quality.
Only "Fixing A Hole" and "A Day In The Life" – the latter a song so good that it's almost indestructible – come out unscathed. Elsewhere, a space rock version of the unfairly maligned "Within You Without You", which maybe lends itself to a little experimentation, largely works.
Perhaps this album merely exposes the truth: that Pepper is a remarkable album whose constituents are not all remarkable. A beguiling, disturbing masterpiece crafted from songs of uneven quality. Alchemy.
It's not that I consider Pepper sacred: Easy Star's Lonely Hearts Dub Band, a dub reggae reinterpretation by the Easy Star All-Stars from 2009, is well worth a listen. Rather that the Flaming Lips haven't done the original or themselves any sort of justice. They're better than this.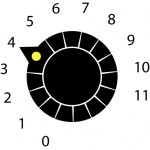 Release Date 27/10/2014 (Bella Union)
The Flaming Lips Official | Facebook | Twitter | Soundcloud