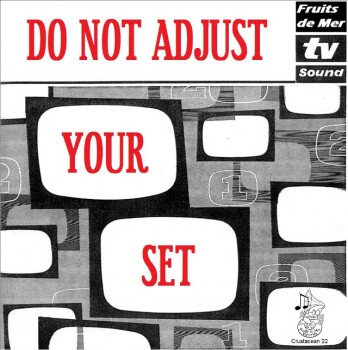 This latest release from the splendid Fruits de Mer record label is a six track EP that is a kitsch retro fest. Six theme tunes, three each from the halcyon days of the BBC and ITV when summer holidays meant badly dubbed and almost impossible to follow TV shows from the colonies, and SUPERMARIONATION meant cool puppets on (nearly invisible) strings.
I feel slightly hard done by that I've got to write this review from a CDR copy of the EP when I really want a lovely super limited (only 400 copies) coloured vinyl EP in my hands. Fruits de Mer is a vinyl digger's wet dream. Independent, DIY and committed to digging up the obscure, the cool, the kitsch and the downright weird from old library tunes, psychedelia, folk and TV themes.
Anyway, to start with, I don't know anything about any of the artists covering the theme tunes on here so I'll just jump straight into the tunes.
First up on the BBC side of the EP is 'Robinson Crusoe' by Frobisher Neck, which is the theme tune to a seemingly never ending black & white show about Dumas' famous castaway.  It's quite a dreamy pastoral start played at a ponderous pace until about three quarters of the way through when the keyboard player calls in at Owsley's lab, drops a tab and it goes all Magma/Van Der Graaf Generator.
Next is 'White Horses', which is turned on its head as the original female vocal is replaced by someone who sounds like Neil Hannon from The Divine Comedy – on Quaaludes of course.
The final track from the BBC side is the theme to Patrick Moore's Sky At Night by Rob Clarke and the Wooltones. It's under a minute of psyche guitar that Nick Saloman (he of the Bevis Frond) would be proud of.
Side two is the ITV side and opens with 'Ace of Wands', which I've never heard of, but apparently was a Thames TV produced children's fantasy show about a couple of telepathic siblings and a magician with supernatural powers – no, I'm not making this up. Anyway the original theme tune was written by Andy Bown, who is now guitarist and keyboard player with Status Quo (I'm not making that up either)!!  It's a slice of acid folk psychedelia complete with a backward masked fade out.
My favourite track on the EP is next and it's 'Captain Scarlet' by The Ohm. The track gets the full psychedelic guitar treatment and fairly stomps along. I'd buy this EP for this tune alone.
Finally, more Gerry Anderson puppetry in the form of Fireball XL5 by the Elks Skiffle Group reminds me of Telstar by the Tornadoes – beloved of ice rink and roller disco going teens all over the country in the 60's.
Anyway, there you go. If you like scratching through boxes of records in second hand shops and vinyl emporiums, or kitsch TV tunes from obscure long gone broadcast pioneers then jump onto Fruits de Mer's nostalgia trip. Buy the EP, keep vinyl alive and if you get bored of it, sell it on ebay. You won't lose any money. Win.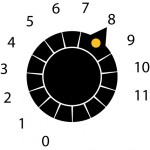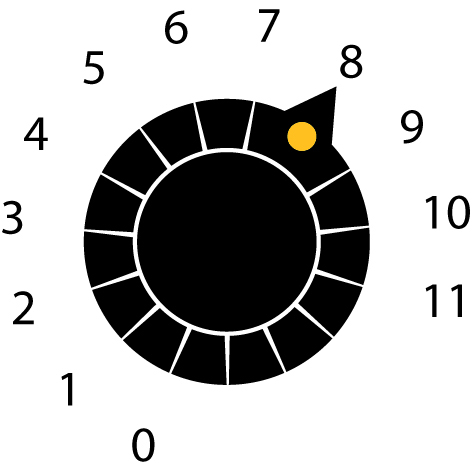 Release Date 12/12/2011 (Fruits de Mer Records)