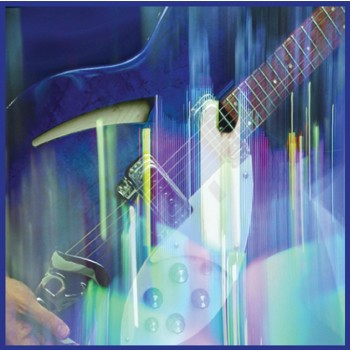 What's not to like about the crazy kids* at Fruits de Mer records? They are a small, independent UK label; they only release on limited edition vinyl; they have a sister label called 'Regal Crabomophone' (whatever that's supposed to mean); they even send their press releases on shiny silver 200gsm paper…
Fruits de Mer are a creative bunch, but they release pretty much exclusively psychedelic tracks with a retro feel. This, perversely, is notable for its fresh sound. It's nothing you haven't heard before but it's like nothing you've heard lately either. In fairness, there probably isn't enough psychedelic music out there these days – so I guess they are either exploiting a hole in the market or filling a necessary niche, depending on how you look at it.
The Lucid Dream's 'Hits me Like I'm Stoned' is ten and a half minutes of spacey music which is hard to pigeon-hole. It sounds most like Primal Scream at their on-stage best, and the sound of the recordings definitely has a live, festival feel to it – just the sounds you would expect to hear from an unknown group on a tiny stage in a corner of a farm in the middle of the night.
I like it for that – and I am sure it would make a great soundtrack too, but beyond that, it's perhaps a little hard to see how much more a whole album might have to offer. You never know, though – and if there's plenty of variety to go along with the quality of these tracks, then The Lucid Dream will be one to watch out or at a future Kendal Calling, or supporting Wu Lyf (before the Wu disappear in to obscurity).
Overall, this is definitely one for the FdM fan, but perhaps not the best of their most unique releases – lacking a little in creative originality, although the cover art is very nice indeed.
*I have no reason whatsoever to believe that the guys at FdM are either crazy or kids.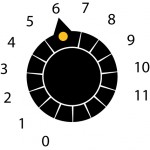 Release Date 11/06/2012 (Fruits de Mer Records)