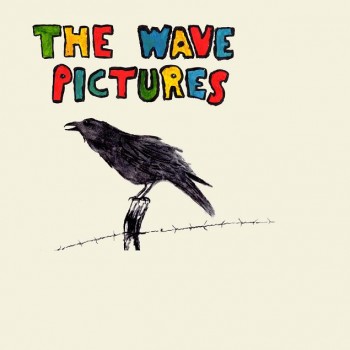 The infamous double album…there are not many other things in the music industry that tend to be so hit and miss. They normally come about after an extra special spark in creativity or are written in tribute to something close to the band. The Wave Pictures 5th long player is a mixture of both. Whilst stuck in a van touring around America last year, the boys from Loughborough decided to scribble down note after note in ode to the travelling lifestyle.
Opener, 'All My Friends Are Going to be Strangers', is a rocker built on a simple but catchy guitar riff. As soon as the first solo is hit, I reach for the headphones, as it is the kind of record where you need to immerse yourself in the sound. 'Before This Day' is a gem of a track, again built on a repeated riff, which almost sounds like Vampire Weekend without the weirdness.
The songs are built around singer Dave Tattersall's guitar with his witty lyrics used to break up the solos and interludes. 'Chestnutt' gives us an out of tune guitar breakdown, which works on every level. 'Better to Have Loved' brings us the first sign of backing vocals from Franic Rozycki (bass) and Jonny Helm (drums) adding more life to the record. 'Missoula' reminds me of Creedence Clearwater and is the shortest and catchiest of tracks so far; it has all the makings of being a live favourite.
I am sure The Wave Pictures would make for a brilliant live band, but I get the impression that they have tried too hard to recapture that vibe on this record, ultimately being let down by the production. It is full of raw goodness, but the spark is missing. What does come across throughout the record is that Dave is a modern romantic, with lyrics like, "To hold you in my arms, I flew in to hold you in my arms", on display in 'Lisbon', and similarly in other tunes he is either madly in or pining for love.
'Red Cloud Road Part 2' is yet another holidaying love song with an intro to the tune of, "I had been hanging around in bars, singing slightly out of tune, my teeth shined so brightly in those places it looked like I swallowed the moon". 'The Woods' is a funky track with the best line of, "Kindness does not have a human face". I have to pause the record by 'Whisky' so I can go and put my Hawaiian shirt on and mix up a quick Mojito after working up a thirst listening to these holiday tunes. There is a huge Vampire Weekend vibe coming from a number of the songs, however, The Wave Pictures go one step further by pulling it off with only 3 members, and a noise sounding so raw compared to the over-polished Oxford Comma boys.
'The Yellow Roses' is a slow burning call to arms of sort with the key lyric being, "I've already cried my tears for you, I have learnt to resist". 'Tropic' provides us with another funky groove, while 'Shell' gives drummer Helm a moment in the limelight with a drum solo early in on the track.
It's at this point, around 14 tracks in, that the songs start to blend into themselves, and it seems the band has nothing new jumping out of the stereo. If the Wave Pictures had cut it back to 12 or so songs, a brilliant album could have been in the making, however, with the 20 songs on offer, it's a tough listen all the way through and doesn't give the stronger tracks a chance to shine. Saying that, 'Narrow Line' offers a brief pause with a telling trumpet contribution.
The band slows things down on the last couple of tracks, with Dave having the last 20 seconds to himself to bring what is an ok double album to an end. Typically British in the way the singer whirls his way around the words, I can see them being a popular circuit band who may end up developing a cult following around the continent. Only time will tell whether this ambitious project turns out to be a success.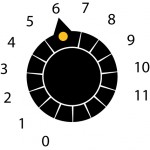 Release Date 21/10/2013 (Moshi Moshi)
The Wave Pictures Official | Facebook | Twitter | Soundcloud