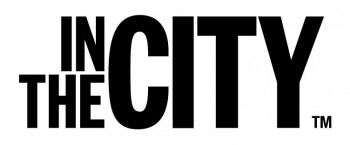 – VARIOUS VENUES, MANCHESTER –
The early knockings of In The City are usually underwhelming, mostly empty affairs, so it's great to see Common so packed for the opening band of this year's festivities, Advances In Mathematics, that if you squeezed a few extra delegates into the room everyone would be vaporised under the sheer pressure.
No bad thing, you'll doubtless agree, especially to the woman who appears to be wearing a pinny-cum-dress with a cupcake patch sewn onto it. Now, I don't want to turn this into some fascist, facetious fashion supplement, but cupcakes, and therefore this lady by proxy, are shorthand for everything which is wrong with the Northern Quarter, and maybe even the world in general.
Firstly, they're muffins at this latitude, and the whole premise of having at least two shops in town which deal exclusively in them is utter madness. They aren't even real food, they're just very small cakes.
Secondly, the current nadir of television has been reached by an American programme called Cupcake Wars, in which a trio of fancy bakers (generally a hippy one, a mumsy one, and the 'driven' careerist one) get sneered at by a man-bitch of terrifying proportions. The only way he could possibly look any more down his nose at the contestants would be if his eyes were gouged from their sockets and left to dangle on his preening cheekbones. And then a French pastry chef tells them they're all shit anyway.
In other words, I've just spunked away 200 words on a passing fad, and I didn't even explain why they're responsible for all of society's ills. What a nob.
Anyway, yeah, back to ITC, and it's only fair that we give them a second introduction, ladies and gents, please give it up for Advances In Mathematics. The local quartet near enough leave the bottom three strings of their guitars alone in dealing with the kind of twinky, arpeggio-led post-rock which make comparisons to Explosions In The Sky and Mono as inevitable as they are obvious.
While they're nothing if not competent, the brooding tempo coupled with a lack of real depth means attention soon wanders, although top marks must go to surname-less drummer, Ewan, who maps strange new orbits around his kit and is the only member who does anything not lifted straight from the pages of the genre's handbook.
The back room of The Castle on Oldham St. has finally been revamped, and the transformation is breathtaking. The old rotting, leaky ceiling and the floor above it have been cleared to make way for a room which is almost church-like in its ambience, and while the wonky pool table, ancient jukebox, and 200 years worth of tobacco stains have been given the heave-ho, the oil lamps remain faithfully on the walls and a tiny spirits bar installed in an alcove to the rear. They've done a tremendous job, ironic flat caps off to them.
Manchester's own Christopher Eatough introduces himself at the far end and eases into his pretty, but pretty uneventful folk, which is given a slight Caledonian twinge by the accompanying violinist.
Eeeeeh, I don't know, young 'uns playing old 'uns music. Whatever next? How's about Brontide over at the Night & Day? Yeah, good idea.
The trio are as dexterous musicians as you'll find all week, and plough a similar twisting and turning furrow to that of Battles and Gallops. Dominated by Nathan Fairweather's schizophrenic basslines, the four-stringer manages to pluck out rumbling riffs more complex than the human mind can comprehend, all the while refraining from moving his shoulders and maintaining a piercing glare at the audience from a face which looks like a three-day old corpse. Thanks, it must be said, to the venue's lighting, but still…
Drummer, William Bowerman begs the soundman between tunes for some extra bass in his monitors, and despite working blind (or deaf) he still does an outstanding job, although he ends up leaving in utter fury at the end of the set as his pleas go unanswered.
This sort of visceral instrumental palava rarely translates well onto record, but you really must check them out next time they're in town.
It feels justifiably sleazy wandering up the unlit upper portion of Tib St. towards a neon 'Jazz Club' sign, but all feelings of imminent self-loathing subside as soon as the waft of Matt & Phreds famous pizzas invade your nostrils on entering the venue. Eclectic Vancouver outfit, Brasstronaut, are holding court in front of a unusually genteel crowd for ITC, with the front half of the room being taken up by packed candle-lit tables and bottles of your finest red liberally scattered around.
The sextet dole out a heady concoction of sounds via a boggling array of instruments, including an enthusiastically hammered xylophone, and an electric clarinet last seen around these parts when 808 State ruled the roost. They're an entertaining bunch, but require you're full attention.
Back around the corner in Stevenson Sq., Soup Kitchen is one of the two venues hosting the official ITC Unsigned shenanigans (NoHo being the other), and grubby Londoners, Fanzine, look ill-at-ease among the cutesy pictures dangling from every available wire in the canteen/bar/arty-farty space like some kind of year-round Christmas card display.
Their understated, muddy pop lurks around the same swamps as Absentee or even Pavement at a push, and although they have plenty of cheeky hooks and loveable choruses already at their disposal, their rigidly unhurried tempo and reliance on 4/4 sees them run out of steam in front of a steadily depleting crowd.
Speaking of which, a big sarcastic well done and a slow handclap to the ITC organisers for making this year's event wristband-only. True, £29 isn't a lot when there are over 250 bands to navigate your way through, but when every year up until now has had plenty of free gigs (including all the ITC Unsigned stuff), and lots of locals are being turned away for presuming this year would be no different, maybe a rethink is in order.
Venues charging £8 on the door when Sophie's Pigeons are the headliners? Behave yourselves.
Now, when a band's biog says they're influenced by seminal Chicago emo-pioneers (don't laugh), Cap'n Jazz, some of us can't help but get a bit of a twitch, and so it's off to the subterranean disco bowels of the Mint Lounge to see if Nottingham upstarts, Dog Is Dead can live up to such lofty expectations.
That they have a saxophonist suggests that we may have been duped, and despite kicking-off with an acapella chant similar to genuine Kinsella worshippers, Hot Club de Paris, the quintet soon descend into an irretrievable 80′s indie pastiche, resplendent with jarring, affected vocals which owe a heavy debt to the Mystery Jets. People have been jailed for less.
It's back over to Soup Kitchen where Big Deal prove to be anything but. A gentle boy/girl duo with a couple of guitars and some subtle melodies for company, they work best when one or the other is singing, rather than the paired vocals which unfortunately take precedence.
Its hello to NoHo, a decent long jump across the alley from Soup Kitchen, and hello to the most numerically named band of this year's ITC, 2:54, who are essentially London-based sisterly twosome, Hannah and Colette Thurlow with a handful of hired hands for the live shows.
The vocals are flat, lifeless drones, the music sub-everything with minimal effort displayed by all concerned. It may well be this way by design, although a chronic lack of quality control is the chief suspect. One of the 30 best new bands in the country? They'd better not be.
A short stroll up to Swan St., and it's another recently refurbished venue, Band On The Wall, now with added graphic equalisers on the outside and a completely new entrance hall, which does a good impersonation of the Cornerhouse or Green Room. The venue where I spent my 21st birthday looks all the better for a bit of spit 'n' polish, although the carpet somehow looks disconcertingly 3D.
It's the BBC Introducing night, and true to its moniker, Tom Robinson addresses the audience about The Steals and their "emotional soundscapes" (shudder), before making way for the Hebden Bridge quartet. Frontwoman, Jayn Hanna has Sandi Shaw's bare feet and the longest hair since Alanis Morrisette confused irony with misfortune, not to mention a spectral voice which manages to be ethereal without any Kate Bush or goth connotations.
The mix struggles to cope with a trio of reverb-laden guitars which overlap the sloth-paced songs, and while the lack of fireworks require a touch of patience, they're a relaxing proposition and will send you to sleep in the best possible way. Gigs aren't generally a place to cure insomnia, mind you, but you've gotta think laterally sometimes.
A touch of guerrilla gigging by an unnamed three-piece halfway down Oldham St. garners a dozen punters huddled around them, but they all drift off when the band fail to acknowledge their presence at the end of their jerky song, and begin the next tune a minute later in front of a perplexed pigeon who quickly flies away.
The last ten seconds of Team Ghost – who feature M83′s Nicolas Fromageau – are caught in "the legendary Dry Bar's' basement, while a quick dash to the Night & Day reveals that the Drownedinsound showcase has slipped a little behind schedule, and No Age are just about still on.
The L.A mob are a frantic fuzzfest of a band, the mass jostling stage-front is entirely justified, with echoes of the pandemonium which followed The Mae-Shi around, and their passage into the annals of great singer/drummer bands like Genesis, The Eagles and China Drum is already assured.