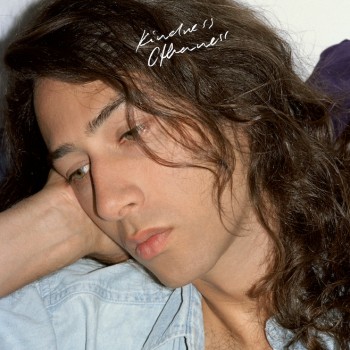 I had the pleasure of watching Kindness perform at the Berlin Festival last month and was impressed by his mixture of modern day soul and outright smoothness. The combination of decent tunes, a fantastic wardrobe and one of the tightest backup bands going around, made him my favourite musical discovery of the festival.
This lasting impression had me wondering whether Kindness could capture that atmosphere on their new record 'Otherness' which hits shelves and turntables alike today. The main man behind the music, Adam Bainbridge, was joined by a number of his close friends and musical peers on this, his second long player, released through Female Energy.
The album opens with "World Restart", the stand out highlight, featuring the sexy pipes of Kelela and Ade and a perfect mix of old school horns and synthesizers. It's on this track and follow up "This Is Not About Us" where you first hear the stop start nature of Bainbridge's sound. He has that rare ability to find rhythm in silence, using the pauses to whet the appetite and build excitement.
Each track is built around a dancy baseline or raw percussion, giving the listener the impression that these songs were written in a room full of experienced and close knit musicians. "I'll be back" is a killer tune with simple lyrics weaving around a tinkle on the piano, providing a backdrop to any Saturday night out in a fancy bar in the Northern Quarter. Hipster DJs will drool over this record, music to fuel their next dinner dates of Korean Tacos and New Zealand whisky.
Swedish pop sensation Robyn takes over on "Who Do You Love?" with her distinguished vocals taking centre stage. One of the main things I took away while seeing Kindness live was how Adam would often step back and let his band take the initiative – in actual fact, he spent half the show in amongst the crowd, looking up at the two backup singers kicking ass on his own stage.
Next up is "8th Wonder", which provides Ghanaian rapper M.anifest his platform to shine over the top of a Parisian jazz beat. Kelela drops by again on "With You", and has me in all kinds of places as she sings "baby tell me your fantasy" amongst slap bass and an eerie sax melody.
After a few tracks, the album seems to have found its place. On "Geneva" Adam sings over and over again, "I've been searching" coming across as a love sick child. When you see pictures of Adam with his long hair and rocker shoes, it's surprising to hear the kind of music he makes. Dam is he smooth.
"For The Young" offers something different with a simple hand-picked guitar riff providing the base where Adam croons, "I'm living in someone else's time". "Why don't you love me", featuring Cupid Deluxe master Devonte Hynes and Tawiah, and "It'll Be Ok" bring the album to a close but by this stage it has become a bit backgroundy with nothing new to grab the listeners attention.
Overall the record is a decent effort and should come with a label that advises the listener to never play before midnight or without a cocktail in hand. The big criticism however is that it is almost too down tempo. Normally this would be okay, but after witnessing the intoxicating live show that Kindness and his awesome backup band can put on, it is somewhat a disappointment to find that hardly any of that energy has been captured.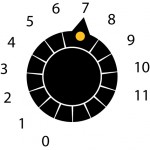 Release Date 13/10/2014 (Female Energy)
Kindness Official | Facebook | Twitter | Soundcloud