With Male Bonding often being described as "noise pop", their new release, Endless Now, seems to occupy the popular, if not the cooler, end of that sub-genre's spectrum.  The slightly rougher edges of last year's debut, Nothing Hurts, have been ground away and the London accents smoothed out and made a little more generic.  Could it be the result of an attempt to make the sound less parochial and a bit more global?   Or at least pan western?
To record Endless the band spent a fair bit of time traversing the pond that stretches between London and New York, teaming up with John Agnello, who in the past has produced for Dinosaur Junior and Kurt Vile.  The exchange seems to have had quite an effect on their still impressionable sound.  Though, from the beginning it's been apparent that their music has an appeal to nineties nostalgia with its grungy, garage band dissonance, tempered with unmistakable pop sensibilities.
With Endless Now there's more of a skate-punkiness evident, especially in the opening tracks 'Tame The Sun', 'Carrying', and 'Seems To Notice Now'.  The "oohs" and "ahs" are crow-barred in ubiquitously to fill out any sound the fuzz power cords haven't, while the seemingly unvarying tempo and relentless slap-slap drum beats threaten to distort any distinction between the tunes.  In comparison to their debut, it feels as though the trio are barking up a bit of an emo tree.
But, there are some great guitar hooks and the album gets pretty rocking at times such as with 'What's The Scene', where the guitars seem to get cranked up (if that's possible), and we're treated to the first drop in tempo into a bit of a mosh-break, which works well.
One of the standout tracks on Endless is the first single, 'Bones', and part of what does make it stand out is also what makes it a strange choice for a single, in that it's delivered as a kind of repetitive, six-minute-something, droning mantra.  It's pretty much the same three chords all the way, and, despite its by-now familiar tempo, it is very infectious and distinguishes itself well from the company.
Running at 36 minutes in total we're well into the second half of the album before that tempo starts to relent a little.  And even then it's just little islands of calm in the crashing waves, such as the break in 'Can't Dream' where MB take a slight step towards shoegaze.  Then, there comes another roaring wave of verse and we're delivered to the melancholic, acoustic dity, 'The Saddle'.
The band have expressed a desire to shake their low-fi image and seem to have succeeded in doing just that, though, in some opinions, it's not for the better.  However, being only their second album and being that it was released in fairly quick succession to their first, it could show that they're still experimenting.  So, while it might seem that Endless Now was perhaps a bit premature, it might also prove a useful step in helping them to better define their own sound.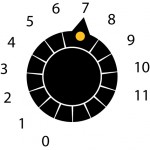 Release Date 05/09/2011 (Sub Pop)