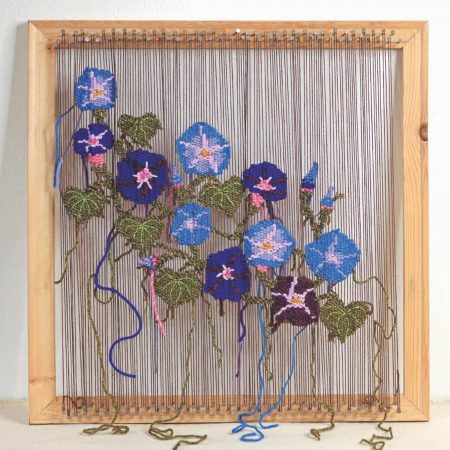 Silent Radio's guide to another exceptional week of releases, several of which are covered in greater depth elsewhere on this website.
Mutual Benefit                 Growing at the Edges    
A lovely, expansive record that revels in jazz and country riffs together with chamber folk arrangements.
A Savage              Several Songs About Fire             
Second solo album from Parquet Floors member, produced by John Parish and influenced by the disparate vantage points of Sybille Baier and Townes Van Zandt.
Mary Lattimore                 Goodbye, Hotel Arkada
American harpist's album is inspired by a well-worn hotel in Croatia subject to renovation and is joined by a cast including Lol Tolhurst (The Cure), Meg Baird, Rachel Goswell (Slowdive), Roy Montgomery, Samara Lubelski, and accordionist Walt McClements.
Sufjan Stevens                  Javelin 
Ten songs become something much bigger, the entire experience of Stevens' 25-year career brought to bear in four-minute bursts of choral, orchestral, and electric wonder.
The David Tattersall Group          The David Tattersall Group         
The Wave Pictures frontman presents 11 new songs on themes of memory, dreams, loneliness and love, featuring nylon-string guitar improvisations in the vein of gypsy jazz legend Django Reinhard, with stylistic influences from Ronnie Lane, Willie Nelson and Jonathan Richman.
Peter Brewis      Blowdry Colossus           
Field Music's Peter Brewis releases a mostly instrumental album takes cues from the knowing exotica of Yellow Magic Orchestra, the quizzical tunefulness of Thelonious Monk and the pastoral abstractions of Penguin Cafe Orchestra. It also has more than a touch of the hyperactive fizz of 8-bit game soundtracks.
Teeth of the Sea               Hive      
An album in which the band's sphere of influence expands from the science fiction, trash culture and cinematic atmospherics by which they've fuelled their mission thus far to include everything from Italo-disco to minimal techno, from dubbed-out studio madness to their most brazen forays thus far into pop songwriting.
Otto Aday           Persona
Artist who has moved from a converted old post office in the tiny Welsh valley town of Ferndale to recording his debut LP in Nashville with Eurythmics' Dave Stewart. Each song is about a person or moment that has left an impression on him.
Goat      Medicine           
The album's sound has nods to classic Swedish 70s psych/prog/folk acts such as Arbete & Fritid, Charlie & Esdor and Träd, Gräs & Stenar.
Baby Queen       Quarter Life Crisis           
Alt-pop performer who has contributed to Netflix hit Heartstopper's soundtrack plots her journey through her early 20s.
Catatonic Suns                  Catatonic Suns 
A band that blends the underground psychedelia of the late 80s / early 90s Pacific Northwest with the shimmering shoegazery of Britain from the same time.
BCMC    Foreign Smokes
Organs, synths and guitars combine to create something that is equal parts avant-garde noir and fire-and-icy jams to recall bright shades and warm stretches of infinity drawn through the buzzy overdrive of this side of life's strange and sunny days.
Carrtoons            Saturday Night 
An ode to joy flavoured with shades of soul and bold strokes of jazz and hip-hop.
Daisy The Great                 Tough Kid EP     
EP from an indie pop band with the lead track being about feeling scared that you're not able to keep up, like you're all scrambled up and overwhelmed and ten steps behind everyone else.
John Douglas     John Douglas    
Founder of Trashcan Sinatras releases debut solo album which includes reworkings of his old band's songs, new material and a cover of Prefab Sprout's 'We Let The Stars Go'.
NYTT LAND         Torem  
Siberian dark folk duo invites listeners into a mystic world of ancient percussive instrumentation and mesmerizing vocal spheres on an album sung in old languages, Khanty (Siberian Native Tribe) and Old Norse (Old Icelandic).
McKowski           Notes from the Boneyard            
Ten purely instrumental tracks of atmospheric folk and otherworldly soundscapes to seep into your soul. Utilising a blend of acoustic guitars, strings, banjos, analog synths, and electronic toys, Mckowski creates a haunting journey through a mysterious world known as 'The Boneyard'.
Jeremy Dutcher                 Motewolonuwok            
The second record from the classically trained Two-Spirit song carrier, composer, activist and member of Neqotkuk (Tobique First Nation) in Eastern Canada.
Sleep Outside   Lakes In Which To Drown In
Emotionally driven rock trio display melody, intricate riffing and pulling at the heart strings.
The Irrepressibles           Self-Love and Acceptance EP     
An intimate, piano-oriented collection intended as a series of meditations surrounding the artist's own personal journey towards 'Self Love & Acceptance
SKI          KRE       
An album that echoes UK bass, UK dub, footwork, and techno, but in a roughly textured sonic terrain.
Paweł Kulczyński             Biosignatures   
A record that uses field recordings collected along the banks and bridges of Wisła river in Warsaw to create an overwhelmingly detailed account of the riverbank, utilising everything from urban soundscapes to recordings of amphibians and electromagnetic noise
Jamie Miller       The Things I Left Unsaid EP         
His most vulnerable collection of songs so far.
Larkin Poe          An Acoustic Companion EP
An EP consisting of stripped-back acoustic arrangements of three key songs that originally featured on the 'Blood Harmony' album, as well as a new version of 'Stubborn Love' from their debut record 'Kin'.
Axis: Sova            Blinded By Oblivion
Produced by Ty Segall, Axis;Sova create a sound that careers between ferocious and diamond cut.
Various Artists  Folk Funk & Trippy Troubadours Volume 2          
Compiled by archivist and DJ, Paul Hillery, the compilation includes a huge slab of privately pressed obscurities with some previously unreleased material that conjure balmy English summers and Balearic poolside drops.
Good Lovelies   We Will Never Be the Same       
Toronto trio with a powerful collection of songs that explore the entry into the second act of life.
Lily & Madeleine             Nite Swim          
The folk-pop duo's fifth studio album is an expansive journey introducing the listener to various vignettes of the duo's lives over the past five years. Its central thesis explores vulnerability, acceptance, embracing shame and acknowledging one's feelings rather than running from them.
Tom Waits           Bone Machine 
Part of a series of remastered reissues from his pivotal Island Records period 1983 – 1993.
Tom Waits           The Black Rider
Part of a series of remastered reissues from his pivotal Island Records period 1983 – 1993.
I Have A Tribe    Changing of the Guard 
Irish musician who mixes the plaintiveness of Anohni and the unorthodox balladry of Devendra Banhart,
The Mary Wallopers       Irish Rock'n'Roll              
Contemporary Irish folk music group.
Teen Jesus and the Jean Teasers               I Love You          
Four piece band channelling Riot Grrrl energy.
Ida Mae               My Whispers are Wildfire           
British indie rock duo who have toured with Willie Nelson and Lucinda Williams
Carlton Melton                 Turn to Earth     
Northern Californian psychedelic sorcerers with a sound blending elements of psych rock and ambient trance.
Best Ex                 With A Smile    
NYC-based indie-pop band with an album focussing on the pressures imposed on women to smile in spite of injustices.
Corner Club        In the Rearview Mirror 
San Franciscan indie duo produce an earnest yet whimsical EP.
Old Dominion                   Memory Lane   
An 18-track album from the 6-time Academy of Country Music 'Group of the Year'
John Carpenter                 Anthology II (Movie Themes 1976-1988)
Soundtracks from his films that have become synonymous with the horror, suspense and sci fi genres.
Exek      The Map and the Territory          
Australian post-punk's album is comprised of eight tracks, there is a greater focus on song craftsmanship, where elongated jams play second fiddle to choruses and hooks.
Pale Saints          In Ribbons         
Slightly delayed 30th anniversary expanded reissue including unreleased demo's and two reworks by The Tintwistle Band.
Archive                 Call to Arms and Angels
Deluxe version of their 12th album comes with demo versions of all 17 tracks featured on the original album, plus four previously unreleased tracks recorded during the original album sessions.
Princess Goes    Come of Age     
Trio fronted by Six Feet Under and Dexter actor, Michael C Hall with 12 songs that are all at once catchy and intoxicating, soundtrack-y musicscapes for the ages, synth-heavy but multi-faceted.
Glasser                 Crux      
An album of dreamy experimental pop and layered electronics to explore themes of personal identity, emotional vulnerability, and the human experience.
Prong                    State of Emergency       
A guitar-orientated record with punk, metal, post-punk noise, some doom, blues and thrash, with some pretty straightforward vocals.
Capra    Errors   
A group that comes from a hardcore background but incorporates elements of metal to combine raucous energy, frantic riffs, the from-the-gut lyrics and soul-searing delivery of vocalist Crow Lotus.
Burner Herzog                   Random Person
Idiosyncratic band dabbling around the edges of indie and country-rock on an album marked by intense self-reflection.