There's a festival feel here. I'm not sure which one either. Whether it's the easy informality of Leicester's Summer Sundae or something more profound like echoes of Woodstock. But I am sure that the songs are wonderful. They're uplifting, skipping along with a deftness of touch which makes them comfortably familiar and yet still fresh and exciting – the way the first plays of a new album should feel.
Throughout it feels like I'm dancing through a field of buttercups. It's as if I haven't a care in the world and I'm on my way to meet my best friends for a secret picnic in the woods. Rays of sunshine keep me basking warm, bread and cheese keep me full, and there's laughter aplenty and bonhomie all around. Sorry. I got a bit carried away there.
Comparisons are probably unfair but there are elements of the Proclaimers in here but without the nerd factor (sounds like an idea for a show!). And the closest contemporaries are The Magic Numbers, although this album marks out its own territory and does so confidently and with great aplomb.
It's difficult to pick stand out tracks as they are all a foot tapping joy. The only reservation I'm going to have with this band is the fear that the album is so good there's a chance they may not be able to live up it when they play live. Still, I'll be there bopping away with a flower in my hair.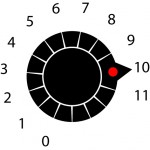 Release Date 05/10/2009 (Island Records)