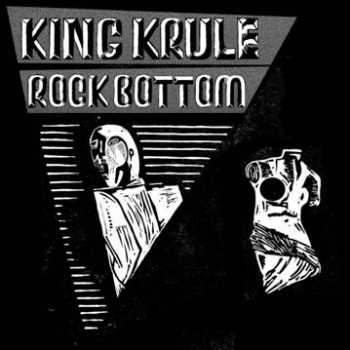 King Krule -the primary creative vessel for 17-year-old south east London-based singer/producer/songwriter Archy Marshall – has just released a stunning double A-side single  featuring two stunning new tracks, 'Rock Bottom' and 'Octopus'. The release comprises two very different songs, revealing alternate sides of the project's coin. 'Rock Bottom' is a triumphantly doomed airstrike of rhythm and blues equipped with deconstructed blast-beat percussion and Marshall's characteristic croon in more vital, venomous form than we've heard it before. While 'Octopus' lethargically emerges from beneath a thick cloak of electronic smog and dub textures, melding swathes of low-end frequency and shimmering atmospherics against blissed-out incantations and snaking sax solos.
The release is made even more special as part of a special collaboration between King Krule and the Rinse imprint, the radio-station-turned-label that's released records from Skream, Zinc and Katy B. A mutual admiration between the two parties reaches fruition with this single. But Archy's joining the Rinse family further, to host his very own one-off commemorative show for the radio station to mark the release, broadcasting on Saturday the 30th of September, from 11am-1pm on the Rinse Big Brunch Show,  where he and his gang will hold the airwaves ransom with their unique selections.
Finally, following a busy summer's gigging schedule, which has taken King Krule everywhere from Japan to Poland, via a rather momentous high-profile set at Pitchfork's annual festival in Chicago, they venture out for a mini headline run of dates to support the release, taking in stops in Paris and Manchester, as well as a London homecoming at the Electrowerkz.
 UPCOMING LIVE DATES
9-  Point Ephemere, Paris
17- Soup Kitchen, Manchester
18- Electrowerkz, London