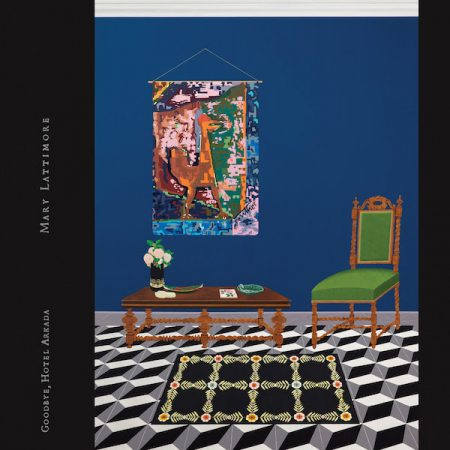 In the summer of 2019, my outwardly fit and healthy father died suddenly. Among many other aspects of this overwhelming event, it affected my relationship with music over the following months. Being busy caring for my mother, emotional resilience became a priority so when I turned to music it was mainly for upbeat and joyful sounds. By November, I was ready for a break at the Le Guess Who? festival in Utrecht. During Deerhunter's set, which included 'Death in Midsummer', the repressed emotions were unleashed, the floodgates opened and I cried a river or what felt like an ocean. Feeling purged, I set off across town for the next part of my itinerary, to watch harpist Mary Lattimore with the expectation of soothing my heightened emotions. Introducing her song, 'Otis Walks into the Woods', she explained that it encapsulates her reaction to her family's blind dog walking into the forest beyond their farm to die. I later learned that this was taken from the album 'At The Dam' which is appropriate as the dam had broken again and I was back to being a sobbing wreck.
The emotionality of Lattimore's music should not be surprising. As she has stated about the harp, "You're sort of hugging it when you play it, so it's very intimate and personal. The vibrations are right there up close to your heart, physically." Those qualities are apparent in her latest album, 'Goodbye, Hotel Arkada', which consists of six pieces, weighing in at between five and nine minutes, with Lattimore joined by a wealth of collaborators. The title references a hotel on the Croatian island of Hvar, well-worn and well-loved with ornate ballrooms, patinaed chandeliers and patterned bedspreads but facing renovation in a crisp, modern and, probably, sterile, way. It fits an album that despite being wordless reflects on ephemerality and storytelling.
'Goodbye, Hotel Arkada' opens with 'And Then He Wrapped His Wings Around Me' which travels back to Lattimore winning a drawing competition as a child and the prize being tickets to see Sesame Street Live and getting the opportunity to go backstage where she was hugged by Big Bird. Backed by the wordless humming of Meg Baird which conveys huge emotion and the tranquil drone of accordionist composer Walt McClements, the track has a magical sparkle from Lattimore's playing which is often sharply plucked and prominent in the mix.
'Arrivederci' features the synth playing of original Cure member, Lol Tolhurst, and manages to be fraught and magisterial, conjuring both a procession and a dance. 'Blender In A Blender' features guitarist Roy Montgomery, a pioneer of the New Zealand experimental scene, whose playing on the track resembles distant bagpipes. The title references young people blending their cell phones leading Lattimore and a friend to joke about what could be blended including another blender. Beyond the ominous and beautiful sounds, there is a healthy streak of humour and anecdotage to her music.
'Music For Applying Shimmering Eye Shadow' is layered with what sounds like guitar twang while harp twinkles over the top, all creating the woozy suggestion of floating in space. The album's most literal moment comes at the beginning of 'Horses, Glossy on the Hill' with the approximation of the sound of hooves clacking before her harp strings distort and accelerate to mesmeric effect. That opening is the closest 'Goodbye, Hotel Arkada' comes to a percussive interlude and the absence of bass or drums enables a greater focus on an enveloping sense of atmosphere and melody.
Bringing the record to a spellbinding conclusion, 'Yesterday's Parties' features Slowdive's Rachel Goswell singing a wordless hymn that conjures eery recollections of Julee Cruise, logs and cherry pies. The title gives a flip sided nod to the Velvet Underground while Samara Lubelski's violin adds rich layering.
While 'Goodbye, Hotel Arkada' could easily be used as a pleasant background wash of sound, close listening reveals it to be a magnificent set of compositions that can bring tears to the eyes with its unearthly beauty.
Mary Lattimore: Goodbye, Hotel Arkada – Out 6th October 2023 (Ghostly International)
Then He Wrapped His Wings Around Me (ft. Meg Baird & Walt McClements) [Official Video] – YouTube