I like going to music festivals very much. Not a particularly controversial statement I know, but after twenty-seven months without attending one, I'm pleased I made a last minute decision to travel to the Isle of Wight Festival 2021. The event felt a lot like other large festivals I've been to over the years, more Leeds/Reading than Glastonbury, although the addition of a very well stocked large pop-up supermarket in the campsite is an innovation I'm unsure how I've managed without now I've had it once.
There were many acts to enjoy over the weekend, and I watched and sang along to loads of bands I've seen many times before. But perhaps the thing that excites me most at festivals is the opportunity to see something new and instantly want more. I'm pleased to report that happened for me three times over the weekend. So here they are, in order of appearance, my favourite bands that I first saw at Isle of Wight 2021:
---
Mantis State
(River Stage, Saturday, 4:50PM)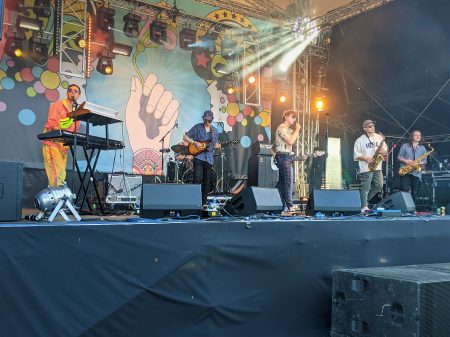 Outdoors, in the beaming sunshine, this set was a real delight. An indie, jazz, pop cauldron of sounds that really got the crowd dancing. It was perfect music for the moment and delivered flawlessly by the 7-piece from Leeds.
---
After London
(Kashmir Cafe, Saturday, 8:15PM)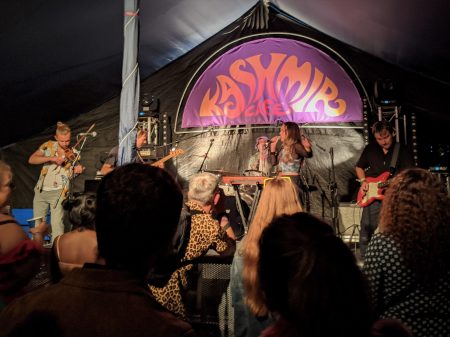 The 5-piece from London brought lots of energy to Saturday evening. In-your-face guitar hooks and half-chanted, half-sung vocals. Just a handful of single releases under their belt so far, I'm sure there's a great album brewing, I'll be back at a stage they're on as soon as I can be.
---
Wet Leg
(Big Top, Sunday, 1:10PM)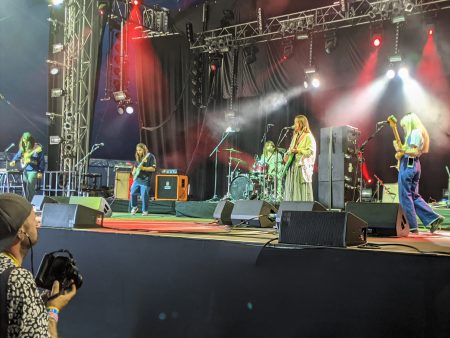 Isle of Wight natives opening the Big Top on Sunday. This is a big stage for a band to fill, but they took it all in their stride to deliver a hugely enjoyable half-hour. They signed to Domino Records recently, so I'm sure we'll be seeing a lot more of them in the next year or two.