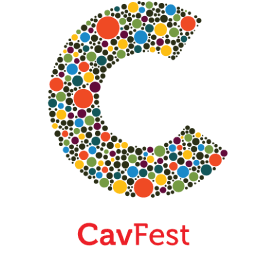 If you thought the Prime Minister playing 'Killing Me Softly' at a primary school at the end of Love, Actually was far-fetched… well maybe you need to think again.
If your usual primary school organises a fund-raiser, it is probably unlikely to tear up any trees in the playground or lift any roofs from the main hall.  However, this is Manchester and things are a little different in this city.  Here, the school is Cavendish Primary, in Didsbury and when they hold a fundraiser, the likes of Badly Drawn Boy agree to play.
CavFest was the brainchild of the school's site manager, who had the initial idea of hosting a music event at the school.  Only, this site manager was formerly guitarist in The Fall.  The likes of James and Tom Hingley from The Inspiral Carpets answered the call to play and £9000 was raised, all of which used to support arts and music at the school.
This year music comes from the likes of The Rainband, The Suns, The Minx, Clint Boon and The Whip, with the beany-hatted one headlining.  Aside from music, there's also comedy, music workshops, kids yoga and many other arts and crafts to get tucked into.
"It's a truly community-enhancing event all round" says Lauren Hira, CavFest Producer and here at Silent Radio we are inclined to agree.   So expect quiet, leafy Didsbury to rock out on Saturday September 21st.  Watch out for our review of the event and if you want any more info or tickets, check the links below.