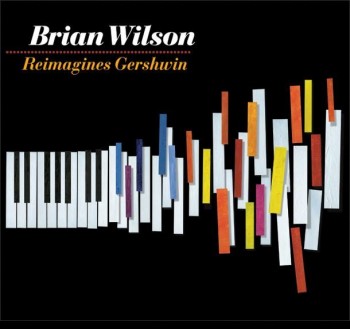 – BRIDGEWATER HALL, MANCHESTER –
After decades of playing huge capacity stadiums and open-air festivals, it seems the creative genius behind The Beach Boys, Brian Wilson, has discovered a penchant for smaller venues.
At Manchester's Bridgewater Hall, with an audience of just 2,300 fans, it is something of a novelty to see him perform close up.
Touring the UK in support of his excellent covers album, Brian Wilson Reimagines Gershwin, the singer-songwriter-keyboardist – who turned 69 in June – spent the first half of his show playing songs from the Gershwin album, and then concentrated solely on The Beach Boys material in the second.
With the help from a youthful and energetic nine-piece band, who also provide gorgeous harmonies, Wilson delves into The Beach Boys lengthy back catalogue. It isn't a case of which Beach Boys songs did he play, more like which ones he doesn't.
Upbeat surf classics including, Surfer Girl, I Get Around, Help Me Rhonda, Surfin' USA and Fun, Fun, Fun are performed, as well as the more melodramatic stuff from the legendary Pet Sounds album: Sloop John B, Wouldn't It Be Nice and the psychedelic instrumental track Pet Sounds.
Although Wilson's voice isn't as strong as it was in his Beach Boys heyday, he still manages to sing the majority of the classics with great passion and feeling-with the help of guitarist Jeffrey Foskett and keyboardist Darian Sahanaja, who would take over the lead vocals originally sung by Wilson's brother, Dennis and cousin, Mike Love.
"This next song is Paul McCartney's favourite", says a proud looking Wilson before taking to the piano for a heart rending rendition of all-time classic God Only Knows, which prompts a standing ovation from the crowd.
While Wilson puts in a flawless performance, the most astounding part of the evening is simply 69-year-old Brian's stamina. With a 41-song set, nearly three hours long, with one short break, he seems to turn back the hands of time, rocking it out like a man half his age.