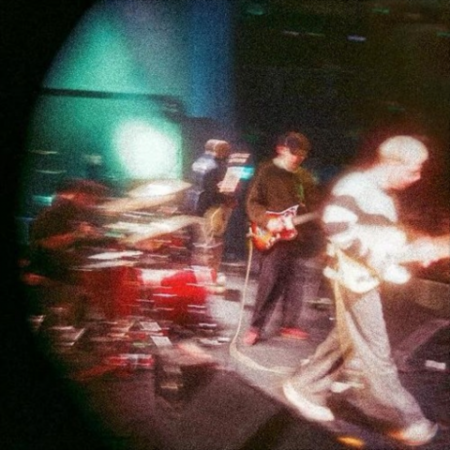 Jaws are making their comeback with their first extended release since 2019. If It Wasn't For My Friends, Things Could Be Different, is an introspective look at friendships, gratitude and the breakdown of relationships.
The leading single off the EP, Are My Friends Alright? is perhaps the most prominent. Taking on a more Do-It-Yourself approach than in their previous releases, it is an evolution of the indie dream-pop, dazey vibe that they are known for. A sort of fuzziness is layered atop it all. Vocalist Conor Schofield reflects on writing the song after coming out of a long-term relationship: 'it's just a general reminder that we'd all be fucked without our friends, so we need to check in on them." Are My Friends Alright? is a comfortable and laid-back song, with tones that longtime fans have come to expect from Jaws.
Taking on a totally different energy and feel is the final track on this EP, TOPOFMYSKULL1A. With a more frantic and almost pop-punk vibe to it. This track is faster and more desperate than its predecessors. A refreshing change of pace that was so needed in a somewhat monotonous EP. Straying away from their usual dreamy, lo-fi beats it may be that Jaws are branching out genre-wise and delving into something more twisted.
A short but sweet release from the Birmingham foursome is a sunny yet subversive reflection on what it means to have friends, have loved and fallen out of love, which is tainted by an underlying sense of guilt. Self-produced by vocalist Conor Schofield in collaboration with Brett Shaw, Mikko Gordon and Robin Schmidt, If It Wasn't For My Friends, Things Could Be Different is set to release on September 15th via Jaws Music.
– ARE MY FRIENDS ALRIGHT? (Official Video) – YouTube