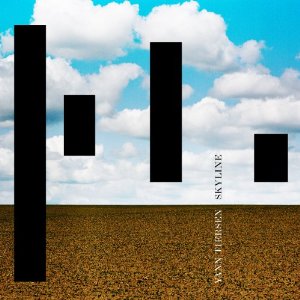 Skyline is Yann Tiersen's seventh album, so perhaps it's uncharitable to kick off by saying he is still best remembered – especially on this side of La Manche – for his score of the movie Amelie.
But Christ on a bike, what a soundtrack that was – one of the few soundtracks I have actually purchased on CD. Tiersen's gorgeous music undeniably added to the overall beauty of the film, and no doubt is part of the reason I fell in love with Audrey Tattou. Restraining orders notwithstanding, I hope Tiersen will ultimately score the music to our inevitable nuptials.
I was lucky enough to see Tiersen play live at music festival in Rennes, with vocalist Shannon Wright, and have followed his career ever since, through subsequent albums including last year's Dust Lane.  Skyline is in much the same vein, much more raucous and overdriven than you might imagine if you only knew his music from Amelie. Tiersen draws sonic sketches with a broad palette – using a mix of instruments. Some tracks, like the singles 'Monuments' and 'The Gutter', feature original vocals both male and female, while other tracks use sampled vocals and strange electronic screams to engender a fractious atmosphere. Overall the sound is more Smashing Pumpkins than Gallic accordion.
Tiersen draws on influences as varied as Erik Satie and Joy Division, happy to involve anything from an accordion to a typewriter in his work. Many of the tracks on the new album rely more heavily on the guitar. At times the resulting sound is quite heavy and abrasive, at other others lush, melodic. And sometimes all that happens within the same song. There is usually a sinister edge, for instance the darkness underlying 'Hesitation Wound' and the howling, animal noises that begin the song 'Exit 25 Block 20'. I ain't leaving via that exit, believe me.
Distorted guitars, clunky piano, strange sounds and dream-spooky vocals combine to form an album of soundtrack music; not to a French movie this time, but more solipsistic soundscapes to interior movies, projected on the mind's more intimate screen.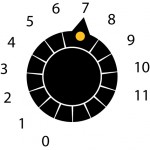 Release Date 17/10/2011 (Mute)