Over the past few weeks we've been working with ReverbNation to offer independent artists the opportunity to introduce themselves. With well over a thousand applications and counting, we're pleased to give Barefoot Modern the floor today.
---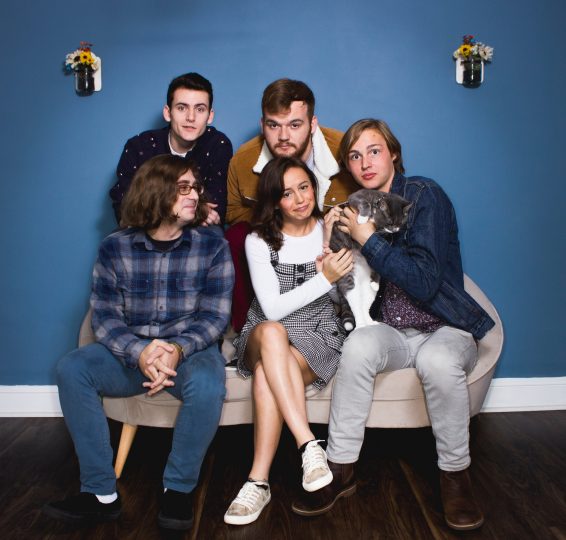 Who are ya?
We are Barefoot Modern, a pop group made up of 5 college students, Tegan, Robert, Hunter, Caleb and Joe who have nothing but big plans and too many songs sitting in our back pocket.
Where are you from?
We are from Boone, NC USA and most of us are currently enrolled at Appalachian State University.
How long have you been doing what you're doing now?
We have been a band for about 4 years, but some of us have been recording and performing together for even longer.
Is being a musician your full time job?
Unfortunately we all still have day jobs. Lame, right? But we've been working and grinding hard on our writing, recording and performing while searching for a larger record label and the next big step in our career.
Are there any obvious influences in your music?
Some of our more obvious influences are classic pop and rock groups ranging from Led Zeppelin to the later Beatles as well as more modern bands like Sir Sly, Cage the Elephant and Tame Impala.
Are there any not so obvious influences in your music?
Every now and then you'll catch a glimpse of some of our less obvious influences like our keyboardist's infatuation with Sir. Elton John. Our lead singer, Tegan pulls a lot of her inspiration from vocalists like Lennon Stella, Billie Eilish and Carrie Underwood.
Any musical Guilty Pleasures? Come on you can share, we're all friends here!
So, we came up with a list of guilty pleasures… We came up with Sk8er Boi by Avril Lavigne, Chained to the Rhythm by Katy Perry, Rock That Body by the Black Eyed Peas, Ravioli by First of October and The Safety Dance by Men Without Hats.
Apart from yourself of course, what other band/artist would you recommend our readers check out?
A local and now national inspiration of ours, almost a big brother of sorts, is Rainbow Kitten Surprise. They were originally based out of Boone NC, as well, and so far have led a career like the one we wish to one day lead as well.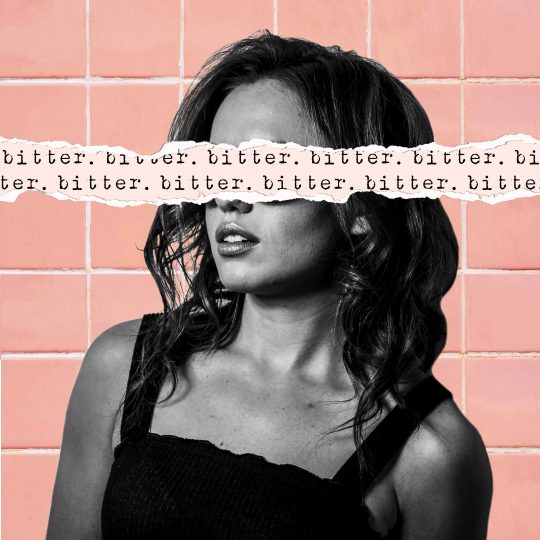 Tell us about the defining moment when you thought 'Fuck, yes I want to be a musician!'
For most of us, honestly, it was when people started listening. We've always enjoyed playing and writing, but when we found out that people really dig our sound and were swarming house parties just to see us play, that's when we knew that we might be onto something.
Does what go on, on tour, stay on tour?
We haven't had much of a chance to tour yet, but the shows out of state for festivals and whatnot have tended to get a little wild. As for the juicy details…who knows…we'll never tell. xoxo
What's your favourite gig as a gig goer?
One of the best shows the majority of us went to had to either have been Royal Blood's 'How Did We Get So Dark' tour or the acoustic 'Unpeeled' tour for Cage the Elephant. They were very different, but both were very energetic and honestly, badass.
Who, in your wildest dreams would you like to collaborate with/be produced by?
Some of our favourite producers that we would love or would have loved to work with are Dan Auerbach, George Martin, Jimmy Page, Brian Wilson, Damon Albarn and Nigel Timothy Godrich.
Best place for people to find out what you are up to?
Check out Barefoot Modern on Instagram, Facebook, Twitter, Youtube, Soundcloud, Apple Music and Spotify.
Anything to declare?
We have a new full length album currently in the works and for any labels looking for a fresh new sound, look no further. xoxo
 Barefoot Modern ReverbNation | Twitter | Facebook | Instagram