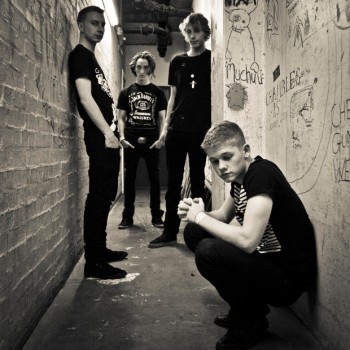 Acid Jazz celebrates its 25th year as a genre-defining label by looking to the future with their newest signings, hotly tipped Manchester outfit the Janice Graham Band. Averaging 21 years of age, JGB are Joe Jones (vocals/bass), Andy Morton (guitar), Josh Hunt (Trumpet & BV's) and Tom Scott (Drums/BV's).
Following the fantastic response to their mini album 'It's Not Me' (released Feb 2012), Janice Graham Band release a brand new single 'Assassiner' through Acid Jazz Records on September 10th. It's a powerful and feisty single, as explained by JGB singer Joe Jones:
"Yes the lyrics are relatively brutal, but this song is not there to make you feel at ease.  It is a song written with a bigger idea in mind.  It is a part of an album that pulls no punches lyrically or musically. The forthcoming album follows the life of a central character who is struggling to keep his head above the waters of sanity, who is struggling to keep his life within the constraints of an ideal England."
JGB have had a very strong year to date with praise and acclaim emanating from not just Mani but The Times, Louder Than War, BBC 6 Music, Clint Boon, 2 Tracks Of The Day on XFM, Q & NME Radio. Their debut single 'Murder' received the highest ever score on Steve Lamacq's Roundtable.
Live, JGB really emphasise their rhythmic quality – songs stomp, guitars chop and horns ring out, drums crash & intensity prevails. There's hip-hop, reggae, indie, dub, garage rock, soul & funk in their eclectic bag of goodies. Having built up fervent support playing shows in their native Manchester, these four young kids who grew up together on Europe's largest council estate – Wythenshawe – are making great strides forward and have just finished recording their first full length album which is set for release in early 2013.