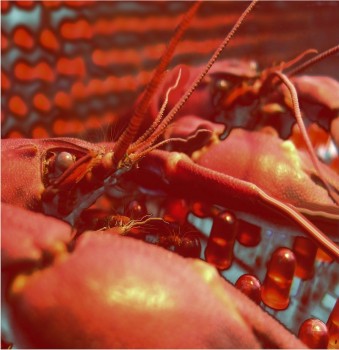 I used to go to music college with this guy: http://youtu.be/6eehugX2zOI *. I occasionally went to his house to listen to mind-bending music, look at his (insane) art and borrow books like Robert Sheckley's 'Dimension of Miracles'. He has an amazing collection of 60s garage and psychedelia as well as obscure gold, like The Residents' 3rd Reich and Roll. Cranium Pie's first LP: Mechanisms Part 1 reminds me of nothing more than these consciousness-testing times.
Why Part 1? Well, because this album is only the first part of a concept piece detailing the post-mechanistic-apocalypse struggles of a group of intelligent crustaceans and their homunculus. No, really. What it also is, is brilliantly atmospheric music in the mould of Frank Zappa, Pink Floyd and the Doors, as well as occasionally sounding like Cream, Kulashaker or Tripping Daisy.
The main drawbacks are the slight tweeness of it all, stuck between tongue-in-cheek and fully serious, and the narrator, who sounds like he should have at least two barrels in his surname, and have friends called Mungo and Tarquin. Not that this really matters if you are just here for the music, but it draws me out of immersion in the concept.
Mechanisms Part 1 opens with a monologue, setting the "post-apocalyptic mecha-nightmare" scene quite well. 'The Awakening of the Birds' reminds me of Led Zeppelin's 'Rain Song', with its gentle, acoustic-driven bucolic feel. 'Zones' includes one of the album's more bizarre episodes: a mock-up of a Question Time-style panel show, exploring the issue of "the zones outside your mind". It's apt, but it doesn't quite work.
'Mothership' is very Pink Floyd-influenced, while 'Drying in the Sun' is a mostly-instrumental "battle" scene backed by another quite chilled track before a short narrative drives the story on. Mechanisms shows that Cranium Pie are perfectly happy to live up to the prog norms, and play with compound timings, and finally, 'Run to Survive' sets the scene for Mechanisms Part 2.
Although this seems to be a concept album that came about because the band wanted to make a concept album before they had chosen the concept or made any music – rather than starting with the music or the idea – I love the fact that there are people out there who still succeed in creating such delightfully weird music for the rest of our minds to boggle at. There are not many new bands that sound so different from the mainstream – even though it's distinctly retro. Though the execution isn't 100%, I still think it's pretty much the most original thing I have reviewed all year.
* My friend has nothing to do with the tune – which is 'Hairy Little Boy' by 8bitmoon.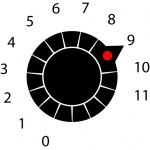 Release Date 05/09/2011 (Fruits de Mer Records)