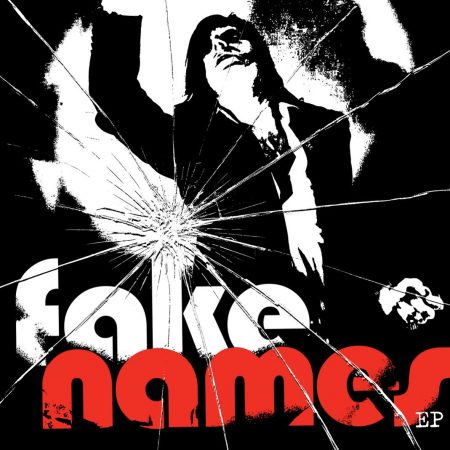 Effortlessly combining great melodies with blistering riffs, Fake Names' new EP is further evidence of their great rock heritage. The band consists of former members of Fugazi, Minor Threat, Bad Religion, Girls Against Boys, Refused, S.O.A. and if that's not enough to whet your appetite, you need your ears retuning!
'It Will Take A Lifetime' has guitar lines which weave in and out before a huge melodic slab of a chorus kicks in. 'Running' has pounding drums which gallop along at a million miles an hour without losing the vocal melodies, think of a heavier Foos, or Green Day and you're on the right lines.
Closer 'Cuts You Down' is  another fine slab of melodic hardcore with those heavy guitar lines backing up the irresistibly catchy melodies perfectly. Following on from last year's stunning self titled debut album, this EP is further evidence that they are one of the greatest melodic hardcore bands around.
Fake Names: Fake Names EP – Out Now (Epitaph Records)