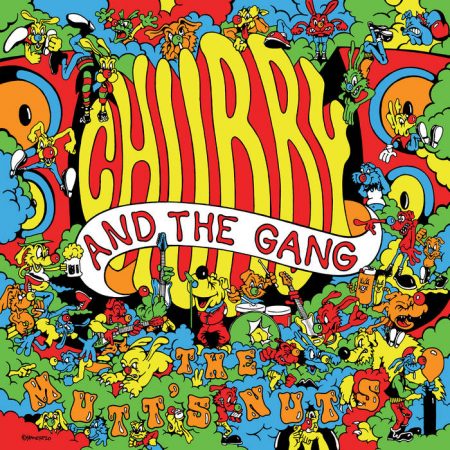 Blasting out of the speakers at a hundred miles an hour, Chubby And The Gang manage to combine the best bits of UK hardcore with a hefty dash of Motorhead style rock, and it's a recipe that's conjured up one of the most exciting albums of the year. There's also a hefty swagger to their razor sharp riffs on songs like 'Coming Up Tough' and 'On The Meter' finds the band bringing some great melodic hooks to their heaviness.
From the same label as Idles and Fontaines DC, Chubby And The Gang encompass everything from worker's rights, gentrification, inequality and government failures in one huge slab of punk rock energy. Having said that, they show a subtle side on the punk folk ballad 'Take Me Home To London' which brings to mind Billy Bragg rather than Bad Religion, yet still feels perfectly at home on the album.
The rousing choruses on 'Overachiever' and 'Getting Beat Again' will have you singing along in no time, and the recent single 'I Hate The Radio' is another softer side to the band's frenetic output, with melodies reminiscent of The Clash. An astounding album from the west London hardcore band.
Chubby And The Gang: The Mutt's Nuts – Out Now (Partisan Records)