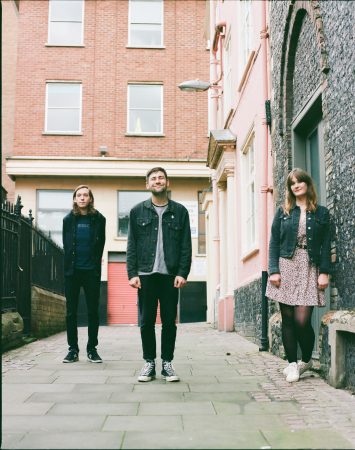 Norwich based trio Other Half have released their latest single 'Sameness Without End'.
Speaking about the video that accompanies the release, they band said:
"As nice as it's been making all our previous videos ourselves, it's pretty hard to get us all playing together when Sophie has to be stood behind the camera the whole time. I think we operate at our best when we're actually making a din together, so we asked our friend Tom from Road Mutant to make us a video where we do just that.
We recorded the video at Sick Room, the studio where we recorded Big Twenty. Owen who runs Sick Room was such an important part of making the record so it was nice to come back and spend some quality time at the studio playing the same song over and over again in 33 degree heat."
The track is taken from their upcoming debut album 'Big Twenty' due to be released on 21st August via Venn Records.
Talking about the song, vocalist Cal Hudson explains:
"I think out of the three singles this one ticks all the Other Half boxes, cramming a lot of what makes us, us, into 3 and a half minutes. It's got frenetic verses, an eye-rolling chorus sung by Sophie with some Speedo-style down-strokes, barked vocals about tanning beds, car hire fights and ecstasy and some fun noisemaking over Alfie's best drumming on the record. It's a nice departure, letting us flex our post-punk muscles a bit. The title is ripped from a Kurt Vonnegut book, so it's also a chance for us to flex our literary muscles, y'know?"
 Other Half Twitter | Facebook | Instagram