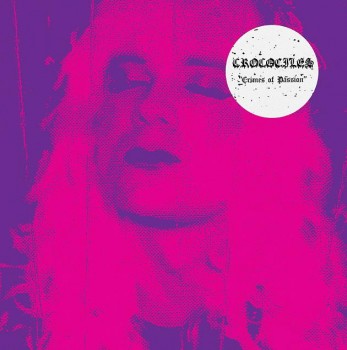 With summer almost over, it's a shame the new Crocodiles album Crimes of Passion has arrived in August as it would have provided the perfect soundtrack to soak up those boozy afternoon sessions in the park. Formed after their previous punk bands had split, Brandon Welchez and Charles Rowell decided to continue on their musical journey, which had seen them jam together since they were in their teens. Joined by Marco Gonzalez, Anna Schulte and Robin Eisenberg, the band have been banging away since 2008 and are somewhat prolific with the latest release on Zoo Music being their 4th album.
After gaining a buzz following on music blogs around the world, and helped on from supporting slots with bands like Holy Fuck and The Horrors, Crocodiles were thrust into the spotlight after James Ford (of Simian Mobile Disco fame) jumped on the bandwagon and decided to throw his hat in the ring, producing their critically acclaimed second album Sleep Forever.
The band look set to continue their quest for lo-fi stardom with this latest release. 'I Like It In The Dark' kicks things off with a catchy piano riff, muffled vocals and a surprising guitar solo. The track finishes with a few spoken lines that puzzle you as you try and make sense of what the band is trying to portray. 'Marquis De Sade' is another gem, it's up-tempo summery goodness from the get go as Brandon pulls the listener in by saying, "I'll be yours tonight", over and over again. The chorus lifts the song to another level with the country fair-like organ sounds and fuzzed out guitar solos almost giving me an eargasm.
'Cockroach' is a creep of a piece with its jaunty guitar intro. I would hate to end up being in the bad books of Brandon if lyrics like, "Even with your best approach, you come on like a roach", are anything to go by. 'Heavy Metal Clouds' has a chorus made for a festival, however, after a few listens it's around this time where the album seems to become a tiny bit repetitive.
All is well again as 'She Splits Me Up' lifts the momentum with the group making even the saddest lyrics sound like a day skating down by the beach. 'Me and My Machine Gun' has an interesting background of guns being fired, while 'Gimme Some Annihilation' has a brilliant bluesy guitar riff, giving you the feeling that it's one of those songs that would go off live. It stops and starts, and is a bit all over the place, but in a good way as it keeps the listener intrigued, not knowing which direction the song will go in.
'Virgin' has a simple yet effective chorus of, "If I was a Virgin again…", which provokes images of wasted opportunities and better preparation…or maybe that's just me. The album comes to a close with 'Un Chant D'Amour', which is the token slow song, used to softly bring down the audience after a pretty rocking half hour or so.
I would highly recommend catching these guys on their forthcoming tour as they give off the impression that they don't give a bat's ass about what people think. Following the trend of leaving traditional websites behind and using a blog to communicate, the Crocodiles look like a pretty funny bunch, with posts on entering the scared land of Masturbatorium and videos of them playing acoustic tunes in the toilet of a London club. With the lo-fi jams of Tame Impala/Pond currently dominating the musical landscape, these guys are a shorter, sharper version and are only going to get bigger and better as the music public looks for any takers to fill their summer musical cravings.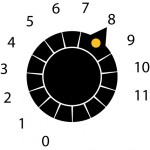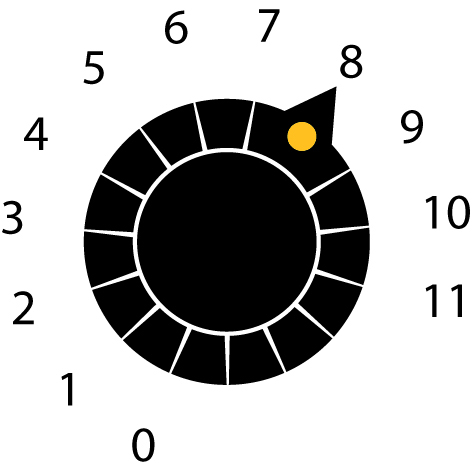 Release Date 20/08/2013 (Zoo Music)