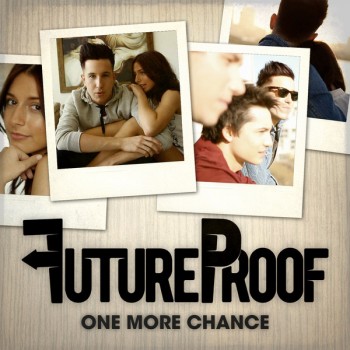 'One More Chance' is the Debut single from new pop boy band, Future Proof. Think a Busted style line up, with more of a new McFly style track, over a Taio Cruz beat…Basically there will be thousands of girls across the country screaming their names at some point in the next year.
The track is catchy, and is definitely in the running to be a Glee cover soon enough. As far as the lyrics go, they aren't anything out of the ordinary; it's another 'love song', which will be accompanied by a typical 'love song' video. You can tap your foot along to it, and it not bad enough to be offensive, so overall it should do well in the chart race to the top.
 Yes, it is a typical pop song from yet another boy band, but as far as these songs go, its good, so expect to see them supporting one of the other boy band super-powers in a town near you soon!
Release Date 01/05/2011 (LAB Records)