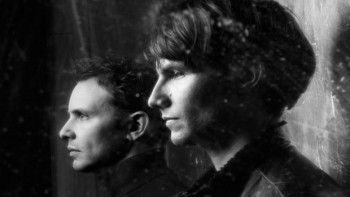 To coincide with the UK release of with new album 'True' via Slumberland Records on the 10th September, Brooklyn band Violens have announced a full UK tour in August, including a couple of Detourjam shows, a Songkick promotion that has also been endorsed by CharliXCX, Holy Other, Tycho and Motion City Soundtrack. There's also two Amsterdam dates to round off the tour:
14th August – London – Hoxton Bar & Kitchen
Support from Cymbals & Dawn Hunger
15th August – Manchester – Sound Control
Support from Bleech & Dawn Hunger
16th August – Brighton – Green Store Door
17th August – Chester – The Compass
18th August – Bristol – Start The Bus
21st August – Amsterdam – Paradiso – Shins Aftershow –
22nd August – Amsterdam – Paradiso
'True' finds the indie pop three-piece further amplifying their innovative songwriting with a palette of exquisitely crafted sound. The band's music expertly blends percussive guitar work and silky harmonies, seeking the silver lining yet to be discovered between the sounds we know and love. With a wash of 90s sonic pop drawn from artists like Cocteau Twins and McCarthy and sitting pretty alongside contemporaries such as Deerhunter and Veronica Falls, Violens paint soft watercolour notes across their compositions, adding crucial emotional depth via layered vocal harmonies.
Violens was formed in 2007 by Jorge Elbrecht (a producer, multi-instrumentalist, and founding member of the art company Lansing-Dreiden). Their debut album 'Amoral' was self-recorded, self-produced, and is best understood as digital collage; a dark, guitar and synth-pop voyage of melodic and rhythmic collision.

'True' shifts course towards a more subtle and desaturated sonic landscape. The aforementioned first single, 'Totally True', demonstrates this with its stone-washed, semi-improvised feel, celebrating bands like The Chameleons and Martin Newell's Cleaners From Venus. As the writing process for this second album began while travelling together on tour, it also showcases Violens as a more collaborative effort. Band members Iddo Arad (backing vocals, synths, guitar) and Myles Matheny (backing vocals bass, guitar) had a much larger influence on the songwriting and the album's sonic direction. Framed by Will Berman's distinctive drumming, 'True' shows the band interacting and reflecting in both promising and exciting ways.