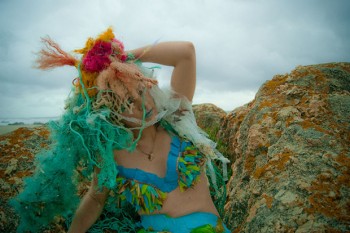 Following the release of the stunning 7" single "Secret Paradise", flourishing new London label Critical Heights are pleased to announced that they have signed Australian synth pop sensation Scraps (AKA Laura Hill) for the world, with a new full-length album due for release in early 2013.
The lead track from the single "1982" has been picked up by the likes of The Sunday Times (as download of the week) and Vice, and has garnered plays across Radio One, 6 Music and XFM.
Scraps emerged when Laura plugged a synthesiser in to a drum machine to cheer herself up and the results were magic. After holing up in her room making music on her own, she reluctantly agreed to play live (despite being painfully shy) and has built up a terrific following in her hometown of Brisbane.
Laura wears her obsession with 80's synth rock on her sleeve, citing The Human League, Kraftwerk, Depeche Mode, Flock of Seaguls, OMD, Gary Numan and Devo as influences. The 80s loom large in her subject matter as well, such as in "1982", which is a love/tribute song to all the machines that didn't get the girl in movies like Short Circuit and Electric Dreams, where the machines are much more interesting than the men.