Saturday
Waking up from possibly the worst night's sleep and feeling like a microwave meal – it was so hot in the tent I burst out before I exploded; I feel far from 'top of the morning'.  Although we are in the quiet family camping area large groups of teenagers and lads camping together seem to never sleep or stop screaming.  It's always difficult to control noise levels at festivals without ruining the fun but there really should have been some kind of monitoring when there was none, it wasn't a place I would have particularly liked to have had my kids. With the Emperors field sold out you are pretty much stuck with it.
For me Saturday's line up is the weakest of the weekend but there is still some great stuff on.  After making ourselves feel better with a breakfast bun we head over to the main stage for Alice Gold who despite having her drummer turn up mid way does an inspiring set which includes 'Orbiter' and her latest song 'Runaway Love'.  With commanding edgy vocals she's a melting pot of pop, blues and rock with attitude. It's a shame the crowd seem rather sedate – which I'm sure is due to the previous evenings goings on rather than her music. We decide to stay put at the main stage for the cool Reggae sounds of Easy Star All Stars who have a penchant for giving Radiohead classics like 'Karma Police' a dose of 'reggaefication'.  The woolly heads of the morning seem to be lifting and a decent amount of swaying along is happening down at the front.
Time for the Charlatans acoustic set with Tim Burgess and Mark Collings replete with string quartet 'Silver Strings'. They go through the back catalogue including 'Oh Vanity', 'A Man Needs To Be Told' and the classic 'North Country Boy' which has everyone old enough singing along.  My mate who is a bigger fan than me isn't particularly impressed by the acoustic versions. Down at the 'Get it Loud in the Libraries' tent Karima Francis is up, I've followed her from the beginning when she had dreads and dressed in jeans and T-shirts rather than the giant Bob Dylanesque hairdo and quirky fashion styling she sports now. I remember being totally blown away by her voice and rawness and after a roller coaster few years I was eager to see if she still had it.  She is very open with the crowd telling us it's the best day of her life after finishing her second album that morning. I'm glad to see she is acoustic, my experiences of her with a band sometimes made it sound a bit 'American cheese' and distracted from her songs which are brilliant.  She gives us some new tracks like 'Forgiven' and also does crowd favourite 'The Author'.  Some very enthusiastic young fans are in the crowd and even a stage invader who looks slightly off her tree. All in all a good set and it seems after the loyal support of her family and management she is back on the up.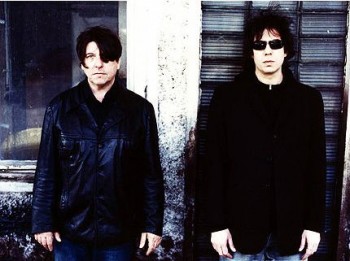 After a pit stop to refuel at Ghandi's Flip Flop we head over to catch Echo & the Bunnymen who can always be relied on to put in a stellar performance and today is no different treating the crowd to 'Nothing Ever Lasts Forever' and a personal favourite 'Killing Moon'.  To end the evening over at the Riot Jazz tent Honeyfeet are getting ready, a 7 piece fronted by the striking Rioghnach Connolly who has a commanding presence on stage with her powerful vocals and attitude, this woman really does have some lungs on her. It's a strong mix of folk, blues and jazz. She's definitely a force to be reckoned with. We surrender to the sound and sway away the rest of the night.
Sunday
After another hellish sleep and the realisation there aren't any showers we head over to the life saving breakfast bar. To shake off the nights excesses we try some Northern Soul dancing at the House party tent with 'Chippy' the world expert.  Personally I am crap and have about as much rhythm as a three legged donkey, but my mate seems to have some soul and shows the rest of us up.
I could go on about the bands but instead I'll list them because to be honest Sunday was all about the final act.  Main stage sees Lucid Dream wake everyone up followed by Vintage Trouble who make a moving tribute to Amy Winehouse.  Up at my favourite tent Getting Loud In The Libraries the charming Rae Morris plays to a packed out tent with her heartfelt lyrics.  The Lancashire Hot Pots have everyone dancing and singing along with their fun covers at the main stage just before one of my favourite new discoveries London band Summer Camp with their cool electro, indie pop beats back at the libraries tent, their song 'I Want You' sticks in my head for ages.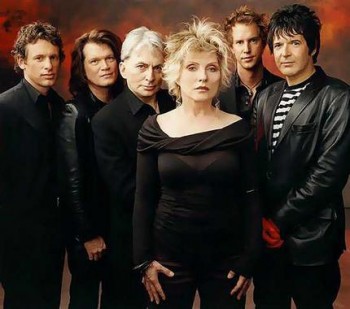 Wanting to get a good spot for the closing act we hop over to the hill early, grey clouds began to roll in and fine rain starts just in time for The Levellers set, some special dodgy dad dancing ensues especially for 'What A Beautiful Day'.  Time for the act I'd been waiting for all weekend – Blondie, who totally blow my socks off.  For a woman of 66 her voice and energy is still as good as when she first started out, running around the stage and ripping her skirt off to the delight of the crowd.  It is one hit number after the other including, 'Union City Blues', 'Maria' and 'Hanging On The Telephone' even her two new tracks are great and in keeping with their original sound.  I never thought I would see Blondie live, especially not in a field in the Lake District so tonight is my no.1 highlight of the weekend and one I won't be forgetting.  Feeling totally giddy after that epic set we finish the final evening dancing to the sound of the 90's at the Happy Slap Boutique 'til the early hours.
Summary
Kendal Calling is a fantastic little festival and I would recommend for anyone to give it a go especially for the price.  It was the most organised of any festival I'd been to.  I would say it does largely attract a very young crowd which is reflected in the main line up. The only let downs for me which wouldn't take much to sort out was the lack of showers, 4 days of camping is a very long time without a proper wash, most other festivals do provide something even if you have to pay. The other was the quiet family camping area which needs to be better managed and sign posted as you come in.  Aside from that its stunning location teamed with its mostly chilled out atmosphere makes this a right little northern gem.