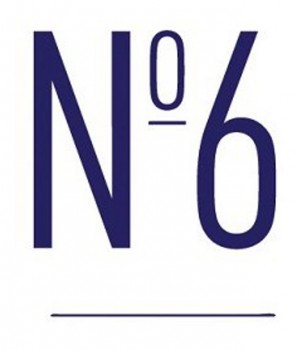 The award-winning Festival No. 6 is proud to announce My Bloody Valentine. They join an already stunning bill that includes Manic Street Preachers, Chic, James Blake and many more. The performance will be their only England and Wales festival date this year.
Festival No.6 is a pioneering festival concept bringing together music, arts and culture in the most incredible festival location you will ever see. Festival No.6 takes place over the weekend of 13-15 September 2013 in the eccentric surrounds of Portmeirion, Wales, home of the cult TV series The Prisoner.
After a 22 year hiatus from recording, My Bloody Valentine returned in 2013 with their critically acclaimed record 'M B V', a wonderfully dense exercise in lo-fi indie. The Dublin rockers will join fellow headliners Manic Street Preachers and Chic Ft. Nile Rodgers at the top of the bill. London duo Public Service Broadcasting have also been announced.
Legendary indie label Moshi Moshi Records will be celebrating their 15th birthday at the festival and will host the 'Lost in the Woods' stage. They will showcase a range of cutting edge new acts and more established talent, including folk-rock duo Slow Club (two piece set), Leicestershire rockers The Wave Pictures, hypnotic pop songrtress Mariam the Believer, indie three-piece Teleman as well as Totem and Boxed in.
Elbow front man Guy Garvey will be returning to Festival No.6 this year to join BBC 6 Music's Stuart Maconie 'In Conversation'. After the huge success and turn out for last year's performance, they have been relocated from the beautiful Town Hall to the higher capacity Piazza.
Acts for The Clough Stage have also been announced. The stage will feature a bespoke mix of Welsh and international artists and collaborators. Highlights include Geraint Jarman, Bryn Fôn, Bob Delyn, Sen Segur, Yr Ods, Cowbois Rhos Botwnnog, Georgia Ruth, Heather Jones and R Seiliog alongside a host of other established and emerging acts and a number of DJ sets from the likes of Huw Stephens, John Rostron and many more. The mighty David Holmes will also be making a rare UK festival appearance
Warp Films is pleased to announce the screening of their critically acclaimed Made of Stone, the highly anticipated film about The Stone Roses' record-breaking reunion and will be accompanied by a Q&A. Vice will also present Reincarnated, the film that documents Snoop Lion's explorations with reggae and Rastafarian culture.
The acts will perform across the entire site, from the historic town hall to the Colonnade gardens, to the picturesque Estuary Stage and the promenade along the river, against a back drop of neo-classical architecture, sandy beaches and palm trees.
Festival No.6 was named Best New Festival at the UK Festival Awards, whilst 2012 headliners New Order walked away with the prize for Best Headline Performance. More recently it was voted Best Small Festival in a public poll at the NME Awards.
For tickets and info please visit: http://www.festivalnumber6.com/
Fancy a free pair of weekend tickets with camping, then just Subscribe to our newsletter for more info.
Follow on Facebook Follow on Twitter
Line Up:
– LIVE –
MY BLOODY VALENTINE (ENGLAND & WALES EXCLUSIVE) / MANIC STREET PREACHERS (FESTIVAL EXCLUSIVE) / CHIC FT NILE RODGERS / JAMES BLAKE / LIANNE LA HAVAS / EVERYTHING EVERYTHING / I AM KLOOT / TRICKY / NEON NEON / ALUNAGEORGE / LAURA MVULA / DAUGHTER / THE STAVES / MOUNT KIMBIE /PUBLIC SERVICE BROADCASTING / CLINIC / SLOW CLUB (2 piece set) / WIRE / CAITLIN ROSE / CHAPEL CLUB / DUTCH UNCLES / LEISURE SOCIETY /
LONDON GRAMMAR / JAGWAR MA / TEMPLES / MONEY / THE WAVE PICTURES / SWEET BABOO / COLORAMA / INDIANS / HOOKWORMS / WAVE MACHINES / DAN CROLL / CHARLIE BOYER & THE VOYEURS / MELT YOURSELF DOWN /
BRIGHT LIGHT BRIGHT LIGHT / ISLET / TELEMAN / MARY EPWORTH / SIVU / SAM AIREY / MARIAM THE BELLIEVER / TOTEM / BOXED IN / DAVOS / BRYN FON  / GERAINT GARMAN / YR ODS / SEN SEGUR / COWBOIS RHOS BOTWNNOG / BOB DELYN A'R EBILLION / GEORGIA RUTH / HEATHER JONES / GWENNO EMMA TRICCA / OAKLEY SILVER BRASS BAND / THE GYPSIES OF BOHEMIA
SPECIAL GUESTS
THE BRYTHONIAID WELSH MALE VOICE CHOIR
– DJS –
FRANKIE KNUCKLES / CARL CRAIG / DADDY G (MASSIVE ATTACK)
ANDREW WEATHERALL / GILLES PETERSON / DAVID HOLMES / GREG WILSON / HORSE MEAT DISCO / JUSTIN ROBERTSON / MAXXI SOUNDSYSTEM / CRAZY P / DANIEL AVERY / SAN SODA / SEAN CANTY (DEMDIKE STARE) / ANDY VOTEL / HUW STEPHENS / DYL MEI PSYCHEMAGIK  UNABOMBERS / SANCHO PANZA / PETE HERBERT / FUTUREBOOGIE LOWLIFE / KRYSKO / HEAVENLY SOCIAL DJS / CONTENT DJS / BALEARIC MIKE / BERNIE CONNOR / WILL SERGENT (ECHO & THE BUNNYMEN) / RICHARD HECTOR-JONES / JAGZ KOONER / AFICIONADO / DICKY TRISCO / AOR DISCO / GUY WILLIAMS / SOPHIE LLOYD / BOBBY IRISH / DRUNK AT VOGUE / CAMINO DEL SOL / NADIA KASABIA / NEAL SCHTUUM
– ARTS & CULTURE –
JOHN COOPER CLARKE / GUY GARVEY IN CONVERSATION WITH STUART MACONIE / DBC PIERRE / CAITLIN MORAN / JAN MORRIS / RAMY ESSAM / MARK THOMAS / PAUL MORLEY / JUSTIN MOORHOUSE / DECLAN LOWNEY (FATHER TED/ALAN PARTRIDGE DIRECTOR) / GAVIN TURK / TIM BURGESS PRESENTS TIM PEAKS / JOHN NIVEN / JOE DUNTHORNE / LEE GALE (GQ)
VIV GOSKROP PRESENTS THE NIGHT I DIED WITH SPECIAL GUESTS /
ANDREW WEATHERALL / MICHAEL SMITH / VIV ALBERTINE / FABER SOCIAL /
CAUGHT BY THE RIVER / LITERARY DEATH MATCH WITH SPECIAL GUESTS /
VAGENDA / LUKE WRIGHT / WILL BURNS, NO.6 POET IN RESIDENCE / MIKE GARRY / DORIAN LYNSKEY / TIM DEE / MATT HAIG / DAVID WHITEHOUSE / HARRY LESLIE SMITH / DON'T TELL STORIES / RACHEL NEWSOME / ROY WILKINSON / TALES OF WHATEVER / THE KANE PLAYERS /  THE REVELATOR ORCHESTRA / HELEN BAGNALL / JULIET RUSSELL / PHILIPPA PERRY / EMMA WARREN / SOPHIE HEAWOOD / JENN ASHWORTH / CHARLES RANGLEY – WILSON  / NATHALIE NAHAI / MEATLIQUOR / ART MACABRE / THEATRE OF DOLLS / JOHN-PAUL PRYOR / SARA HURLEY / JADE NEALE / DANIEL WEAVER / JOYFUL JOYUS TAROTS / LUCY LEPCHANI / MAURICE CARLIN /
NATURAL CAUSES / BRAZILIAN DRUM WORKSHOP
JOE DUDDELL, COMPOSER IN RESIDENCE AND NO.6 ENSEMBLE WITH SPECIAL GUESTS
SALON NO.6 PRESENTS NATHALIE NAHAI, PHILIPPA PERRY, DAVID TONG, GREG WILSON, GRACE DUGDALE, ART MACABRE, JULIET RUSSELL AND VERTIGO
IN PLACE OF WAR PRESENTS KIRAN NEPALI (NEPAL), VIDA SECA (BRAZIL), OS NELSONS (BRAZIL), OQUADRO (BRAZIL) AND DHAZDA D (ZIMBABWE),
REVOLUTION AND THE MAKERS – JON MCCLURE AND IN PLACE OF WAR ARTISTS
– CINEMA –
 WARP FILMS AND SHANE MEADOWS PRESENTS MADE OF STONE
FOLLOWED BY Q&A
VICE PRESENTS SNOOP LION: REINCARNATED
LAWRENCE OF BELGRAVIA
FOLLOWED BY LAWRENCE IN DISCUSSION WITH MARC RILEY
HEAVENLY FILMS SHORT FILM CINEMA FOLLOWED BY Q&A WITH ST ETIENNE
PLUS SHORT FILM CINEMA FEATURING TORONTO AND SUNDANCEAWARD WINNING SHORT FILMS FROM TORONTO AND SUNDANCE
THE BFI KIDS CINEMA IN ASSOCIATION WITH BFI