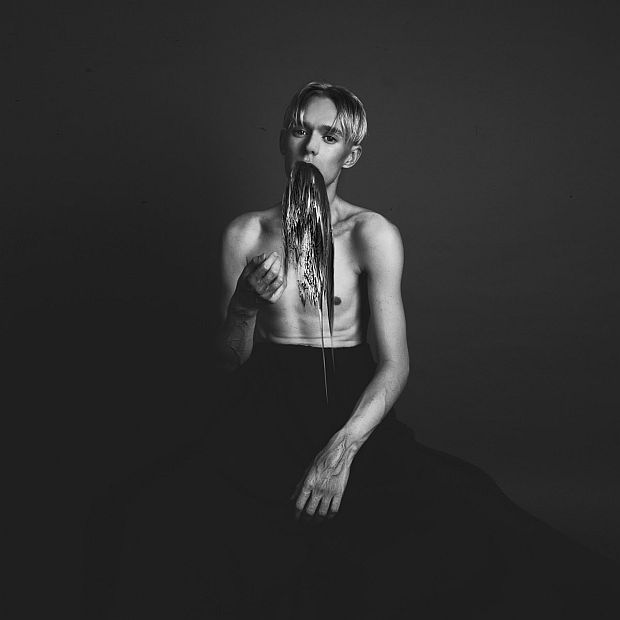 London based singer-songwriter Douglas Dare returns with brand new track, "Doublethink", inspired by Orwellian study and manifestations in his own life.
It's quite a beautiful track really, even if it's not as delicate as other material, such as "Caroline". You can really hear the pain in his voice. The stroking of the keys and percussion, act as a quickened heartbeat, caused by revelations of betrayal and immense sadness.
George Orwell's 1984 reigns supreme muse for this track, with many quotes and references to the book. Looking at the chorus in particular:
Ignorance, is my bliss
Don't want to fall out of this
Freedom is, slavery
My mind will never help me
Help me
 If you know Orwell, you'll know the lines above are seeped in the pen of the iconic author and its really nice to see a musician inspired by another artist in such a direct way. The problem sometimes is ideas can get so lost and complicated that the resulting produce is messy and somewhat confused, leaving the listener a little bemused. Whereas here, it's like a direct comparison and recognition of the book, its ideas and feelings conveyed brilliantly. Douglas Dare, I really like this. It also helps that his performance is so good, intimate yet not shy to show strength. This is certainly the case when he mentions another Orwellian idea/creation: 2+2=5.
After hearing this song I'm really excited to see what his new album, 'Aforger', brings to the table. Set for release on 14th October, lets hope fans of his first album, 'Whelm', will equally enjoy Dare's soothing voice and production.
'Aforger' Track Listing:
Doublethink
Greenhouse
Oh Father
New York
The Edge
Binary
Stranger
Venus
Thinking of Him
Rex