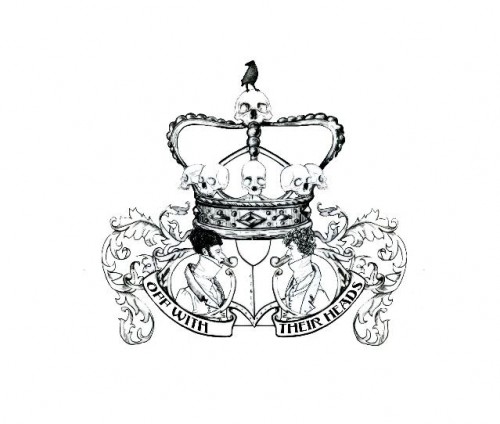 – ISLINGTON MILL, SALFORD –
Salford: Home of The Smiths, LS Lowry and at one time The Ting Tings! Their original home was Islington Mill a converted mill founded by Bill Campbell as a space for artists and musicians with a performance area on the ground floor. This year Campbell received an honorary MA from The University of Salford for services to the 'cultural industries' of the city. An honour well deserved considering the wealth and depth of services it offers to the artistic community of Salford and Manchester.
But in true Mancunian style, Matthews honour is derided slightly as this evenings 'Off With their Heads' entertainment is named the 'Grad Ceremony' to honour and appreciate the unsung heroes which the formal education system tends to ignore. They use Matthews award as an excuse for Pilipino artist David Medella to hand out 'NA's',  with the graduates wearing caps made of vinyl placed at jaunty angles and bin bag gowns. The organisers are trying to convey the feeling of unrest felt amongst those in the student community towards the cuts and no doubt the effect this will have on those wanting to study artistic subjects. The aims of Off With Their Heads  attempt to 'encompass' a lot in one night including a healthy portion of 'debauchery' to offset their serious concerns about the future of Britain. An ambitious attempt for one club night and something which may have be lost on the majority of clubbers who don't really stop talking during the ceremony and have little clue who David Medella actually is. A shame really because I am sure he has a lot to say.
The debauchery comes most notably from successful Islington Mill graduates The Ting Tings who started life at the Mill and were signed to fledgling Manchester label Switchflicker, originally they were a big feature of the alternative night Club Brenda, which I'd say paved the way for nights like Off With Their Heads in terms of its 'all- encompassing' approach to running a club night by offering performance poets as well as bands and DJ's.
To begin with there are DJ sets from Chew Disco v's Motor Club, whose playlist mirrors that of 6music's certainly not offensive, but certainly not worth paying money for. Next comes, post- ironic band (sorry) 'Organ Freeman' as you can tell from the name, they are not to be taken seriously and they don't disappoint on that score. Made up of four men from the Wirral, two on drums and two on vocals helped out by a computer somewhere, they launch in to a cover of Nickleback's 'This is How You Remind Me' with enough energy to power the metro link from here to Canada but I think the energy could have been a lot better spent on something that they actually liked and they actually wanted to play, and after listening to their unique take on Katy Perry's 'Last Friday Night' the irony starts to wear a bit thin and I found it too self aware. However, top marks for effort in terms of costume, because a grown, bearded man wearing an orange belly top to expose the beginnings of a beer belly and swinging from the pipes on the ceiling is funny despite the side order of irony with our irony sandwich.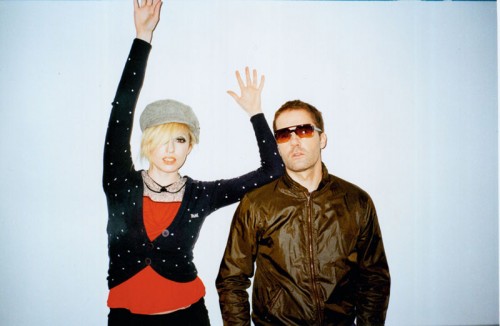 Next up are Canadian act Bonjay which is a wholly more satisfying experience providing a funked up electro set courtesy of a lady with a great voice and a DJ/ synth man providing a backing track. A memorable performance and their act reminds me a lot of SE London act Spektrum in terms of look and sound. Next up are The Ting Tings who say they are nervous about their homecoming gig. Considering they are now to playing to 8000 people crowds it is heartening to know that they still care about where they grew up and are not just about playing to capacity crowds in big venues. Seeing them, 4 years on post- Club Brenda gives me a re-education in their music and I see them in a fresh light: I had never found their music particularly engaging but it has more depth to it than I first thought and I find myself singing along to their songs and actually enjoying myself! I don't want their set to end and I am pleased to hear that they are playing the gig for free to re- pay a favour to Bill Campbell and this makes me like them more.
To finish the night off is Murkage Dave who has come fresh from support slots with the Wu Tang and a set at Lovebox, I am not sure if this is a musician in his own right or a DJ. But either way his selection is tailor made for a party. I'm guessing Crystal Waters, '100% Pure Love' is not to everyone's taste but I don't care I dance to this early 90's dance classic without a hint of irony.
I leave shortly after, but apparently the dance goes on to the wee hours, featuring a DJ set from Bonjay and none other than CHLOE SEVIGNY amongst its participants, a fact that doesn't go unnoticed by me and resulted in a photo with me looking unfeasibly excited and her looking unfeasibly sexy with a glow stick in hand. Nights at the mill will always go down in my memory as being ones to remember ever since the Club Brenda days. They usually go on way past everyone's bedtime and usually end up with a weaving journey back over the River Irwell to Manchester. The fact that the Mill now has a working bar and a B&B in the courtyard shows how much success it has had in the last ten years but it has not been undeserved as it is still a great place to have a party and Off With Their Heads were very suitable hosts!