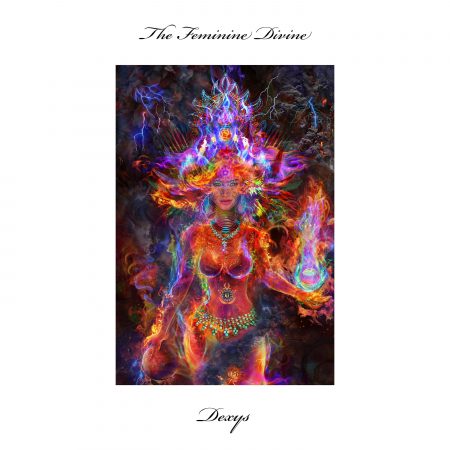 There is a healthy selection of new releases this week, including a few covered in greater depth elsewhere on this section. Here is our brief roundup.
Dexys    The Feminine Desire     
Their first album in over a decade sees Kevin Rowland reevaluating the whole concept of masculinity that he grew up with.
Dot Allison         Consciousology
Former One Dove singer joined by Andy Bell on guitar and composer Hannah Peel on string arrangements making the songs sound bigger, more avant-garde and experimental and, occasionally, properly out-there and psychedelic.
The Clientele     I Am Not There Anymore            
The band's traditional shimmery chamber pop sound is expounded to take in post-bop jazz, contemporary classical and electronic music on a phenomenal record.
Co-Pilot                Rotate 
Turbulent wonky pop from Alan Peter Roberts (Jim Noir) and Leonore Wheatley (The Soundcarriers / International Teachers of Pop) in a record that flies through squelchy synths and Sakamoto samples.
Susanna               Baudelair and Orchestra              
Continuing her fascination with the poet, the Norwegian singer sets his poems and texts to accompaniment by the KORK, the radio orchestra of Norway's national broadcaster.
The Wirtschaftswunder                 The Wirtschaftswunder
Formed in Limburg in 1980, the multinational band consisted of Czech-born guitarist Tom Dokoupil, Canadian keyboardist Mark Pfurtscheller, German drummer Jürgen Beuth (also in Die Radierer) and Italian singer Angelo Galizia. They signed to Polydor Records and this was one of the strangest major label debuts.
Miranda and the Beat    Miranda and the Beat   
NYC band mix garage, soul, punk and classic rock on their debut album released on King Khan's Khannibalism label.
King Khan            The Nature of Things     
The Nature of Things is King Khan's follow up to his jazz debut The Infinite Ones and is titled after a nature television show he grew up watching hosted by David Suzuki.
Georgia                Euphoric             
Left-field pop artist who has previously worked with Gorillaz, Shygirl, Dan Carey and Olly Alexander.
Various Artists  Where Were You: Independent Music From Leeds (1978:1989)
3CD box set featuring a range of Leeds bands including Soft Cell, The SIsters of Mercy, Cud, Scritti Politti, Gang of Four and lesser-known excellent acts such as Delta 5, Dustdevils and The Three Johns.
Various Artists  Come Together: Adventures on the Indie Dancefloor – 1989-1992            
4CD box set celebrating the indie dance scene. In addition to the most famed names (Stones Roses, Happy Mondays, Charlatans) also includes the likes of King of the Slums and World of Twist.
Jessy Lanza         Love Hallucination         
Sleek sounding album moving from club-ready songs to more downbeat and sultry works.
Maroulita de Kol              Anasana              
The instrumentation and themes of Anásana borrow both from the ancient ecstatic ritual of historical Greece and meditative electronic ambient music, evoking a Byzantine Elizabeth Fraser.
Air Miami            Me Me Me        
Expanded reissue of 1995 album from Unrest's Mark Robinson and Bridget Cross.
Uzumaki              Square One EP 
Debut release from London band whose Brit pop, grunge, punk and alternative influences collide.
Kid Apollo           In Your Own Right EP    
Toeing the line between alternative, progressive R&B and meditative lo-fi pop while counting Frank Ocean, Bakar and Dijon among their influences.
Maria W Horn & Vilhelm Bromande       Earthward Arc  
Two drones two pieces which date back to 2020 and focus on spectral explorations in between the realms of the acoustic and the electronic.
Soft Cell               Happiness Now Extended           
Happiness now extended' is a limited-edition double vinyl album, featuring longer versions of all the twelve tracks from the original version, and including the single releases – airplay smash 'Purple Zone' (with Pet Shop Boys), 'Bruises On All My Illusions' and 'Nostalgia Machine'.
Soft Cell               Happiness Now Completed        
Expanded version of 2022's 'Happiness Not Included' features brand new songs alongside Giorgio Moroder, X-Ray Spex and Fad Gadget covers.
Mortal Prophets               Dealey Plaza Blues         
No Wave/Experimental avant-garde Punk Blues artist, John Beckmann, with an album featuring 7 covers (familiar material such as Hey Joe and Baby Please Don't Go rendered in unfamiliar ways) and 3 originals.
William the Conqueror                 Excuse Me While I Vanish           
The Cornish trio's latest album was inspired by frontman Ruarri Joseph's stint working as a care worker during the pandemic and balances his semi-spoken vocals with swamp-blues-Seattle-scuzz guitars.
Jim Lockey and the Solemn Sun                 Colour 
Third album from the Cheltenham four-piece about navigating the challenges of a bitter break-up and the fulfilment that comes with finding those brighter times beyond.
Sore Dream & Hisham Bharoocha            Sore Dream & Hisham Bharoocha           
Ambient electronic duo, Sore Dream, join forces with drummer, Hisham, in transportive and meditative outing.
Baby Jake            Aren't We Ever Gonna Be More Than Friends?  
Retro artist giving 70s sounds a modern production, including the funk workout of latest single, 'Brown'.