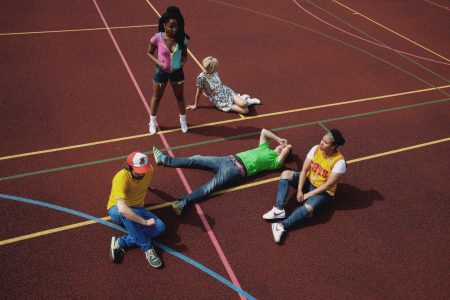 The Go! Team have announced new single 'Cookie Scene' and its associated video featuring guest rapper IndigoYaj.
Ian Parton, one sixth of the Brighton based band says of the song:
"The stripped back swinging percussion of 'Iko Iko' by the Dixie Cups and the loud crunchy shaker in Salt-n-Pepa's 'Push It' were both inspirations and I've always loved the way Bollywood or William Onyeabor songs would have random laser beams and electro toms popping up. I wanted to mix the street corner with the intergalactic, to take Detroit to outer space."
A physical release will be coming on yellow vinyl, backed with another new track 'Free Breakfast Program'. That will be released on 11th September and can be pre-ordered now.
 The Go! Team Official | Twitter | Facebook | Instagram