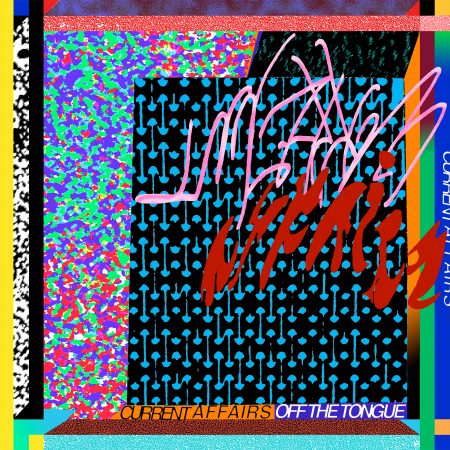 The first sign of the summer lull with a comparatively quiet week but still a few releases to contemplate.
Current Affairs                  Off The Tongue
Current Affairs' music straddles new-wave pop and gothic post-punk in the way that you should expect a Glasgow-Berlin band to do so: with grit and panache.
Peace Flag Ensemble     Astral Plains      
Canadian free jazz collection with an album described as like "laying in a prairie field looking for animals in the clouds with Mark Hollis."
Various Artists                  KLAR!80              
A compilation from when KLAR!80 was a cassette label twinned with a record shop in Dusseldorf. It captures the brief period between the end of punk and the looming capitalisation and digitalisation of so many aspects of life.
Sam Burton        Dear Departed 
LA based singer with echoes of a modern-day Campbell, Nilsson or Orbison – songs that reflect his finger-picking style and gentle orchestral sweep.
Midnight Choir                   Loverboy Molotov        
An artist who has run for state office, been arrested in the 2020 protests and set up a Mutual Aid organisation, Patrick Bobilin's love for 80s goth rock and pounding electronic beats combined with his political experiences color the tone and tenor of the 10 songs on the album which includes covers of Bauhaus, Depeche Mode and INXS tracks.
Daisy Harris        Fish Tank EP      
Genre-fluid artist (vocals/ guitar/ banjo/ ukulele) taking inspiration from The Lemonheads and Mazzy Star.
Bastille                 Bad Blood          
10th anniversary reissue of their debut album.
Firestations        Thick Terrain     
Indie with psych and shoegaze overtones, and shimmeringly effervescent pop harmonies.
Anish Kumar      A Mixtape by Anish Kumar         
Electronic artist with a bountiful 10-track collection, showcasing Kumar's innate ear for sampling and genre-blending production.
Pram of Dogs     Unland
A series of greyscale industrial-ambient landscapes performed for church organ and repurposed archival DAT recordings which create some uneasy soundscapes.
Scaphoid             Echoes of the Rift           
An album in which guitarist Matt Hobart shifts his attention from traditional metal composition and explores his passion for the clean-tone work of Opeth, the progressive classic rock of Pink Floyd, and a number of post-rock bands that had piqued his interest over the years.