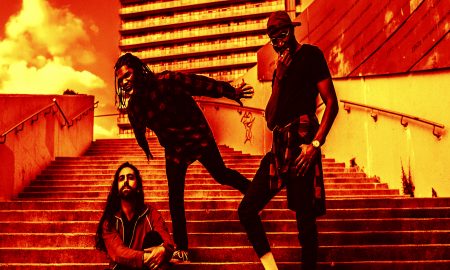 Canadian punk rock trio The OBGMs have released new single 'Not Again', out now on Black Box.
Vocalist and guitarist Densil McFarlane says about the new single:
"Bad advice, wrong choice, fake lovers and friends. 'Not Again' is about the lies I tell myself when I look in the mirror. "
The single was produced and mixed by the Grammy and Juno Award winning Dave Schiffman, who also produced the previous The OBGMs release 'Cash' and mixed The OBGMs' self-titled debut album.
 The OBGMs Official | Twitter | Facebook | Instagram