While big names are clamouring for attention at Glastonbury, this week sees a range of interesting, smaller-scale releases.
Cory Hanson – Western Cum
A high-stepping, hard-dancing, first love/heartbreak, tonight's-the-night, future nostalgia kind of good time with a heavier sound than previous releases.
Skating Polly – Chaos Country Line
Songs journey from art-punk to noise-rock to piano-driven power-pop, matching that musical complexity with a sharply honed narrative voice that manifests in countless forms (ultra vivid poetry, diary-like confession, fearlessly detailed storytelling).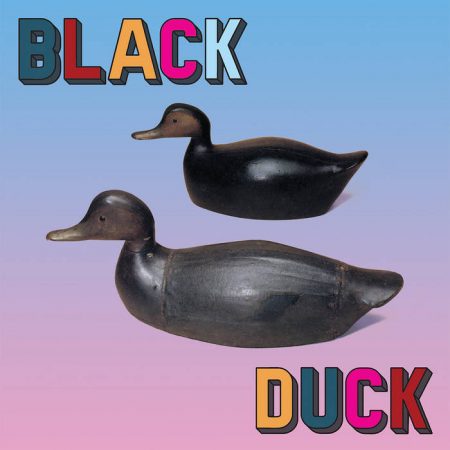 Black Duck – Black Duck
A band who have played alongside Ryley Walker & Yo La Tengo harness their capacity for poignant songwriting and improvisational exploration.
Geese – 3D Country
Band that has toured with Jack White and Spoon fuses recognizable sounds with warped meditations on daily life in a world sliding out of view.
Arthur Russell – Picture of Bunny Rabbit
New album of previously unreleased tracks from the sessions from his career-defining masterpiece 'World Of Echo' showcasing his songwriting around cello and effects box.
Joshua Radin – Though The World Will Tell Me So Vol 2 EP
US americana folk from acclaimed songwriter. Written as he travelled around the USA with just a backpack and notepad and pen to capture ideas on the road.
Bakblivv – Piece of Stone
A multi-layered, utopian album of dreamt-up possible futures, imagined non-linear narratives and new approaches to language and voice.
Manchester Collective – Neon
Their fourth studio album which includes collaborations with high-profile composers and electronic artists. Scored for strings with flute, clarinet and percussion, the album includes newly commissioned music from Emmy-nominated and RTS-winning composer Hannah Peel and Berlin-based multidisciplinary artist Lyra Pramuk, alongside minimalist masterpieces by Steve Reich and Julius Eastman.
Mammatus – Expanding Majesty
A 69-minute magnum opus of kaleidoscopic guitars, soaring analog synths, wall-of-amps fuzz bass and 100ft drums. 4 side-long pieces unfold across a double album in unstoppable riffs that span the meditative and joyful un-earthed flight of 70's kosmische godfathers like Popol Vuh and Tangerine Dream to the kinds of sub-surface thunder pioneered by Melvins and Sleep.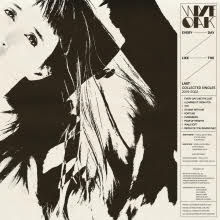 Wye Oak – Every Day Like The Last: Collected Singles 2019-2023
A collection of brand-new songs and previously released singles from the duo, Sonically, the collection represents Wasner and Stack getting back to basics, balancing the organic and the artificial, using electronics and programming to add new textures.
Dave Barber – Molly's Eyes
This all-instrumental album takes you on a journey back to traditional and original music…but with a twist! Folk, roots, country and jazz melded together form the first solo work of Dave who has also worked with artists such as Colin James, The Chieftains, Dallas Smith, and Aaron Goodvin.
Zeus B Held – Attack Time
Originally released in 1981 and a commercial failure at the time, now is the time to reevaluate its enraptured New Wave, cosmic electronics and weird rock grooves.
Fela Kuti – Gentleman
50th anniversary reissue with three expansive tracks of definitive Afrobeat wizardry. Includes the anti-colonialist title-track, an expletive-strewn ode to loyalty among friends ("Igbe"), and the quirky break-up song "Fe Fe Ne Eye Fe".
Militarie Gun – Life Under The Gun
Music to be filed somewhere between abnormally aggressive pop music and unusually catchy hardcore.