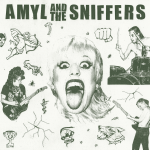 Amyl & The Sniffers: Amyl & The Sniffers
With an absolutely snarling beast of an album, wrapped in melodic yet ferocious overtones, Amyl and The Sniffers are Australia's brightest punk rock band to emerge in years. The self-titled debut album from this Melbourne lot is laden with melodically charged guitar riffs, feisty vocals from frontwoman Amy Taylor which snarl and yet have a catchy hook based appeal. Standout tracks include the almighty punch of 'GFY', the love song done Amyl style that is 'Angel', the railing against the storm clouds blast of 'Monsoon Rock',  and the effervescent and catchy as hell 'Got You'. Like The Buzzcocks meets X-Ray Spex in a tussle with Fugazi. An amazing album.
Out 24th May (Rough Trade Records)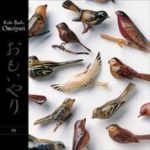 Kishi Bashi: Omoiyari
'Omoiyari' is a Japanese word which means 'compassion for others' and this American folk troubadour from Athens, Georgia reminds us of Belle and Sebastian or Sufjan Stevens, and has a wonderful way with delicate harmonies and gentle riffs. With the recent focus on the D-Day commemorations, it's a topical release from Bashi, as he based the album on the experiences of over 100,000 Japanese-American citizens who were held during the war, by visiting them and collecting their stories first hand, and is a very personal project for Bashi, whose parents went to the USA from Japan after the war. Despite the seriousness of the lyrical content, the music reflects a more hopeful upbeat outlook as it's an album that takes a look at history and the lessons we can learn, layered with vocal harmonies, string soundscapes and effects. It's a work of absolute beauty and poignancy.
Out 31st May (Joyful Noise Recordings)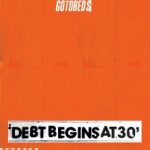 The GoToBeds: Debt Begins At 30
US indie rock has never sounded so revitalised as on the GoToBeds latest album. These Pittsburgh rock n rollers know their way around a decent guitar tune, and sound like lost relations of Superchunk and a more ferocious Gang Of Four. Guitars riffs are jagged and angular but with a melodic punchiness that rips rough the very core of each tune. This time around they've enlisted some mates to help including members of Protomartyr, Bob Weston from Shellac on guitar duties for the title track, former Homestead / Matador Records label boss Gerard Cosloy, and the legend that is Bob Nastanovich from Pavement, who does what he does best – adding a shouty vocal quality to a tune entitles 'Dross'. It's a glimmering guitar gem of an album.
Out 31st May (Sub Pop Records)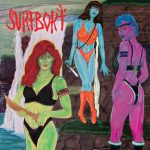 Surfbort: Friendship Music
Seventeen tracks of in-yer-face hardcore psych from this band from Brooklyn, think Roky Erikson, Scratch Acid, Minor Threat and you'll be along the right lines, also Gibby Haynes from Butthole Surfers sometimes joins them live, just to add to the melodic chaos. Julian Casablancas from The Strokes signed them to his label, Cult Records, and they've toured with The Black Lips, Iceage, The Dickies amongst others. Most songs are under three minutes and deal with everything from frustrations with working life ('Rats'), personal anxieties ('Hi Anxiety') love, partying and generally getting off your chest whatever you feel like ranting about! Fronted by the uncompromisingly radiant front woman, Dani Miller, Surfbort are the musical kick up the arse everyone should have a listen to.
Out 7th June (Cult / Fat Possum Records)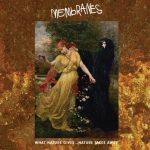 Membranes: What Nature Gives, Nature Takes Away
Originally formed as a punk band in 1977, The Membranes reconvened in 2009 after a twenty year hiatus and after releasing 2015's acclaimed 'Dark Matter / Dark Energy' album, they're back with another blast of energetic guitar led tuneage. For this one, they've assembled their own twenty piece choir to add some gorgeously ethereal vocals for the title track, and the weirdly wonderful 'The 21st Century Is Killing Me' with those choral voices calmingly telling us to "breathe in and breathe out", it's almost Pink Floyd-esque in its scope, and reflects a more gentile side to their angular musical styles. Elsewhere 'A Murder Of Crows' has some if the most menacing guitar lines I've heard all year, and sounds like The Birthday Parry meet Shellac, it's raucously dark and edgy. They've also enlisted the services of TV presenter and all round nature guru Chris Packham, and punk icon Jordan who also feature on the album, along with legendary folk singer Shirley Collins and Kirk Brandon (Spear Of Destiny). There really isn't a genre you can easily throw at this lot, art punk doesn't really do it justice – it's defiantly operating on its own weird and wonderful level, an intriguingly mesmerising album.
Out 7th June (Cherry Red Records)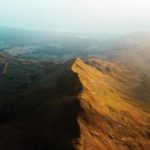 Jambinai: ONDA
Korean post rock anyone? It's something you never knew you needed in your life, until you cast your ears over the latest album by the Seoul based five piece. Managing to combine traditionally Korean folk with epic soundscapes reminiscent of Mogwai, Sigur Ros and Godspeed You Black Emperor, it's a heady cocktail of unique sounds. They also played the closing ceremony of the 2018 Winter Olympics, and frontman Lee Il-Woo claims they want to challenge ideas about traditional music "Most people expect Asian traditional music to be something smooth for yoga or meditation, we wanted to break all of that". With the sounds of post rock, metal and noisecore channelled throughout their third album, they seem to have accomplished that in some style. There's the moody menacing sounds of opener 'Sawtooth' and the thirteen minute epic of 'In The Woods' which holds the suspense within its trad music openings until the floodgates open around the nine minute mark, and the drums and guitars come crashing in. Jambinai possess an unusual and inspired approach to music, making ONDA a refreshingly intense album.
Out 7th June (Bella Union Records)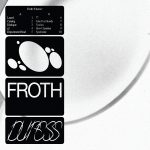 Froth: Duress
Co-produced by Tomas Dolas who is also a member of Oh Sees, Froth's latest is a laidback affair combining shoegazy guitars, relaxing vocal tones, and an experimental yet accessible approach, all encased in tuneful melodies. There's no major hooks or repeating riffs, more a sense of journeying through the musical minds of the LA based trio, as they draw on a myriad of influences to sculpt this latest offering. They've previously toured with Ride and Interpol, and it's easy to see why, with the hazy guitar melodies and riffs in songs like 'Dialogue' and 'a2' working their magic. Then there's the more experimental 'John Peel Slowly', which is all woozy pianos and synths before the echo laden sounds return on the Cocteau Twins-esque 'Slow Chamber'.
Out 7th June (Wichita Recordings)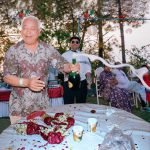 Peter Cat Recording Co: Bismillah
Bit of a Marmite quality to this one, I love its weirdly laidback funk qualities, whereas one of my mates slated it as the type of on hold music you get while waiting for your bank to pick up the phone! This lot from New Delhi, India, are rooted in jazz and funk, but blend it with a psych quality a and vocal style that can only be described as an easy listening style croon, which recalls the big band era. Nile Rogers has just picked them to join his Meltdown Festival in London this year, along with the likes of Thundercat, James Murphy from LCD and Songhoy Blues, so their disco-jazz-psych should fit right in. Yes I did initially think of Bohemian Rhapsody when I read the title as my mind became hooked on the great refrain from that tune "Bismillah! No! We will not let him go. Let him go! Bismillah! No!" and so on….until I'd driven myself and anyone listening to me humming it, around the bend. Anyway, it's not about that, it's about the Petr Cat Recording Co.'s 'Bismillah' which is an entirely different thing altogether. Tracks like 'Floated By' have a distinctly summery feel with brass sections leading the way, whereas 'Vishnu 3' has funk style guitars and bossanova disco beats, and the sweeping strings and funk guitars on 'Memory Box' are a clue as to why Nile Rogers is into them. It's not all easy going refrains though as single 'Where The Money Flows' was released to coincide with India's general elections, and the psych elements apparently come from frontman Suryakant's appreciation of Oh Sees whilst studying film making in San Francisco. On the whole, an unexpected treat of an album, stick it on if you want to try something different.
Out 7th June (Panache Records)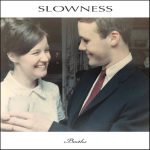 Slowness : Berths
There's a dreamlike quality to this San Francisco / NY trio, as each song has a sedate beauty to it. They're a bit like Slowdive, Codeine or Low with gentle guitars, delicate vocals, and it's a spacey dream pop sound they emanate, which feels like it could shatter at any moment.  Slowness is the perfect name for this lot, as they're definitely not one for the indie disco dancefloors, but more for gazing idly out of the window as you watch the world go by. Guitars swarm and gather into gigantic waves of fuzzy melodies, as displayed on 'The Fall' with the dreamy harmonised vocals of Julie Lynn and Geoffrey Scott weaving a subtle tune above, and the graceful dream pop merges into more sharper louder tones for  tracks like 'Breathe'. A slow and gentle delicacy.
Out 7th June (Schoolkids Records)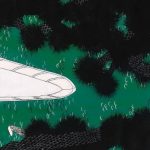 Thee Oh Sees: Thee Hounds of Foggy Notion
John Dwyer has been re-releasing several of the long out of print back catalogue albums on his own Castleface label, and this gem from 2008 now gets another chance to shine. It's a far cry from the full on garage rock which found its way onto their later releases, as Dwyer's early works were more stripped back affairs, yet they still had the Oh Sees psych qualities to them, with delicate vocal harmonies shared between Dwyer and Brigid Dawson. The idea behind this release was for one of their mates, filmmaker (and now Castleface Records co-founder) Brian Lee Hughes to film the Oh Sees live but not on stages. Instead the whole thing was recorded into a mobile studio set up in a 15 seat passenger van as they travelled around, with over 40 hours of live audio and footage recorded which became the film 'Thee Hounds Of Foggy Notion / Live Performances Sans Stages And Whatnots With Thee Oh Sees'. Each scene in the film is interspersed with Dwyer's bizarre stories and surreal clips, and you get a sense of the early foundations of Dwyer's vision for the band. Most tunes om here are slower paced and have much more subtle instrumentation, than their full on garage rock sounds.
Out 7th June (Castleface Records)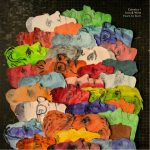 Calexico and Iron and Wine: Years To Burn
Two of America's finest alt folk/ country types get together for an album of subtle Americana sounds. Opener 'What Heavens Left' has that Calexico brass sound over pedal steel and melodies which shuffle along, whereas 'Midnight Sun' and 'In Your Own Time' are delicately gorgeous tunes with their subtle instrumentation unfolding into a more epic sound. Calexico have released eleven studio albums over the course of almost twenty years, and from the first time I heard their classic single 'The Crystal Frontier' I was hooked, with its Tijuana brass and its catchy melodic riffs. Iron and Wine (or Sam Beam to his mates) is another folk artist whose calming vocal tones and fragile folk musings are always a welcome shelter for the eardrums. So, these two forces of folk combining for an album has been an eagerly anticipated release in our house, and it doesn't disappoint. A gentle force of nature with sublime melodic harmonies wafting through every tune.
Out 14th June (City Slang Records)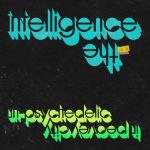 The Intelligence: Un-Psychedelic In Peavey City
Firstly, it's on Castleface- what's not to like? The label co owned by John Dwyer of Oh Sees has a great track record when it comes to picking decent bands to add to their roster. The Intelligence are not as uproariously loud as many of the bands on the label, yet they have their own skewed pop agenda, with melodies that weave in and out of an array of guitar tunes and harmonies. It's melodic, eerie, and with a certain sharpness to the jagged riffs. It's a bit like if Gang Of Four had come from California and not Leeds, each tune weaves and meanders its way through melodic sections interspersed with a good old bit of experimental style wanderings too.  This is their tenth album, and if you've never discovered their spiky post punk before, it's a good place to start.
Out 14th June (Castleface Records)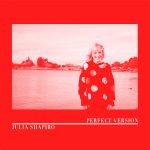 Julia Sharpiro: Perfect Version
Sparkling indie pop from the lead singer of Chastity Belt. Although the lyrics may deal with her fragile state of mind she experienced a few years ago following exhaustion and a relationship break up, they're all wrapped in echoey guitars and dreamy harmonies which float into your eardrums. The album deals with the idea of what it takes and what it's like, to try and be the perfect version of yourself, whatever that may be, as Shapiro experiments in each song with different lifestyle options from wanting to delete her Instagram, learning new skills, or simply just going to bed at a reasonable hour. Tracks like 'Tired' are sparsely populated with just Julia, her guitar and droney echo laden effects, whereas 'Harder To Do' has distorted guitars and Shapiro's ethereal vocals floating over the top. 'A Couple Highs' is one if the more faster tunes in the album, along with 'I Lied' which appears to be about dealing with the pressures of social media and the facades everyone hides behind. An album that's intense lyrically and yet dreamy musically.
Out 14th June (Hardly Art Records)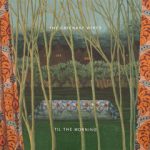 The Catenary Wires:  Til The Morning
The Catenary Wires are a duo comprising of Amelia Fletcher and Rob Pursey, and have an easy going subtleness to their tunes. Not surprising as their former projects include the gentle but melodically rich indie bands Talulah Gosh, heavenly and Marine Research. Although Amelia is also a world renowned economist and now an OBE, she still manages to balance that side of her life with music, and Catenary Wires tunes are fuelled with certain playfulness, a sheer release and exuberance from the day job. Tracks like 'Back On Hastings Pier' have the waves of the coast lapping against the shoreline with Amelia's vocals reminiscing over a plucked guitar riff, cello, and gorgeous backing vocal, before Pursey's vocals come in as a contrast with the lyrics "this song's not all about you".  'So Quiet In This Home' starts off with the everyday sounds of a kitchen, before the combined vocals of Fletcher and Pursey create a ballad in the vein of Nancy Sinatra and Lee Hazelwood, with wailing guitars echoing over the top.  Tales of love, everyday life and the scenery around them have all fed into this latest album from the married duo, creating a unique guitar led easy listening treat.
Out 14th June (Tapete Records)