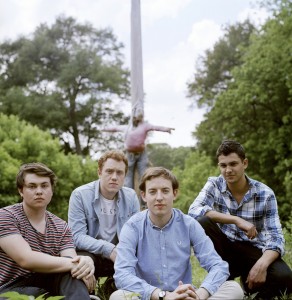 Bombay Bicycle Club this morning unveil details of their third album 'A Different Kind of Fix', which will be released through Island Records on 29th August. The album's first single 'Shuffle' will be available to buy on iTunes from 23rd June.
In a little over three years, Bombay Bicycle Club will have released three LPs. From the teenage indie of their debut 'I Had The Blues But I Shook Them Loose'; to the sparse folk of last summer's 'Flaws'; the quartet open a new and beguiling chapter with, 'A Different Kind of Fix'.
Recorded in Hamburg, London and Atlanta, 'A Different Kind of Fix' captures the band progressing. Guitars are firmly plugged back in for album number three, but added to the mix are synths, sampled loops, layered vocals from all four band members and washes of reverb throughout.
Production-wise, the album reunites BBC with Jim Abbiss – who produced their debut – and also introduces them to Ben Allen – noted for his work with Animal Collective – whilst lead singer, Jack Steadman co-produces throughout.