Big Deal release a new single, 'Dream Machines', on 22 July and hit the road in support of their new album, 'June Gloom', which is out now.

Two new tracks, 'Teradactol' and 'In Your Car' have already given listeners a glimpse of the Alice Costelloe and Kacey Underwood's newly revved up and deliciously amplified sound ahead of the release of 'June Gloom' on Mute.
The band will be playing their very own headline dates across the UK in June, with an in-store at Rough Trade East on album release date and we have a pair of tickets to give away.
BIG DEAL LIVE DATES
11 June – Manchester, Soup Kitchen
12 June – Newcastle, Think Tank
13 June – Glasgow, Broadcast
14 June – Birmingham, The Rainbow
15 June – Exeter, Cavern
16 June – Bristol, Louisiana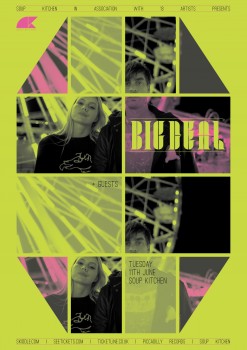 To be in with a chance of winning a pair of tickets to the Soup Kitchen show on the 11th, just tell us your favourite soup in the comments box below.