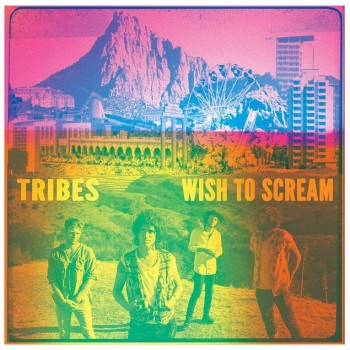 Tribes are a relatively new band, forming only in 2010 in Camden, London. They released their first EP in 2011, first album in 2012, and their second album Wish to Scream in 2013.  The band plan on releasing a new record every year, and despite their constantly hectic touring schedules and the fact this album has only just released in the last week, they are already well on their way to writing the third album for next year. Baby, the debut album, came out to positive feedback leading them to a NME 'Best Newcomer Award' nomination in 2012. When discussing Wish To Scream the band said, "This feels like our first record as the band we wanted to be".
Recorded in Los Angeles and written during tour, this is an 11-part record that definitely has that laid back California attitude. The first track, 'Dancehall', reminds me of Phantom Planet's California. It is more of a pretty, sing a long, swaying side-to-side number then a 'start with a bang' opener. The album has hints of The Kooks, Bob Dylan and Oasis, but it fails to be anywhere near as profound as the music written by the latter two. For me it misses the mark slightly. I would imagine at a festival in the sunshine with a beer and friends this is great chill out music, but to listen to alone it is uninspiring. Every track is pleasant but none have caused the silence in the room, sit up and listen effect.
Track 3, 'How The Other Half Live', is definitely a standout track. It's that bit heavier, got a good riff and interesting vocals with your standard guitar solo mid way through. The wailing at the end is very Steven Tyler Aerosmith.
'Wrapped Up In A Carpet' has a saxophone solo that feels like its been pulled straight out of a 70s record, and not the generation inspiring, groundbreaking 70s records, more the standard no one remembers.
'Sons and Daughters' is a good track. It hails back to the old school with its Beach Boys style backing vocals and hammering pianos, but it is modern, full of life and a bit of a youthful anthem.
The band have said that this is more of a 'jam' album that will never be the same live twice. This could add an interesting element to the tour off the back of this album, or it could end up being frustrating to never properly get to hear your favourite song. They have toured across the world supporting the like of The Kooks and Kaiser Chiefs, so I can only assume the live show is a little more exciting then this album.
Although this is not the greatest album it isn't offensive, and is fairly easy to listen through. I don't think Tribes have done anything new here, with it all being fairly safe, but I guess that is the down side of attempting to constantly churn our records i.e. it doesn't give the creative process long enough to evolve into its full potential.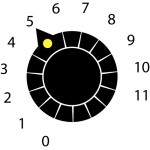 Release Date 20/05/2013 (Universal/Island)