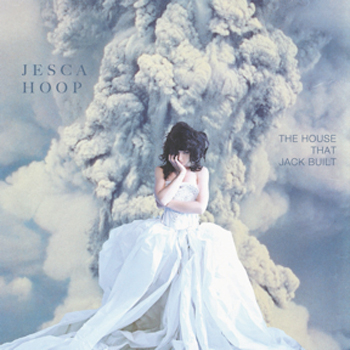 Approaching the release of her eagerly anticipated album 'The House That Jack Built' (due out June 26th via Bella Union) Jesca Hoop releases the video for her first single from the album "Born To". The video features two versions of Jesca and illustrates the "what if?" "Born To" asks a question we've all asked ourselves "how is it that I was born into the circumstances I was born into. How is it some of us are born into famine and others into unimaginable wealth?"
'The House That Jack Built' deftly showcases Jesca Hoop's unflinching tendency to pull focus from widescreen to close-up. Part siren song, part grim warning, it achieves a perspective-warping balance between the haunting intimacy of Hoop's delivery and an unconfined air of horizon-scanning grandeur from the outset – tempestuous, moodily melodic opener 'Born To' shares this striking duality with later highlights 'When I'm Asleep', 'Peacemaker' and 'Deeper Devastation'.
It arrives with more than a few splashes on its hands. Life and death; light and dark; sex and war; head and heart: The House That Jack Built offers up as much in celebration of the macabre as it does in mistrust of the familiar, with a twist of humor. It's steeped in an allusion to biology, nature and humanity, but drops precious few clues as to whether its next rush of imagery is set to beguile or repel.
Returning to Tony Berg's Zeitgeist Studio in Los Angeles, where she recorded Hunting My Dress, Jesca enlisted old friends Shawn Everett, Blake Mills and Tony Berg himself as her co-producers. Says Hoop, "What a combination of minds, these three men & me. It was a real balancing act with tensions pulling toward one or the other. Striking that balance was the ticket to some of the most elevated moments in my musical collaborations to date."
Full length Album 'The House That Jack' Built out June 26th on Bella Union