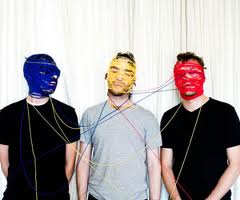 – NIGHT & DAY CAFE, MANCHESTER –
What better way to continue City's post-parade celebrations than with a good old gig at the good old Night & Day, eh? Well, as Advances In Mathematics are first up, there's quite a few. As their name suggests, the local quartet dabble in twinkly, arpeggio-laden post-rock which inevitably careens into brief bursts of frantic instrument bashing before the pace treacles to a halt.
Practically motionless on stage, they lack the visual flair of genre heavyweights Mogwai, Explosions In The Sky or French mob, Microfilm, and struggle to keep interest piqued. The real problem, though, is the songs. They start with an idea and finish on the same one, rarely deviating from a seemingly pre-destined path which any novice musical cartographer could map with ease.
Exiled Cornish trio, Tall Ships, are a much more intriguing proposition. Frontman, Ric Phethean, holds his guitar directly beneath his Adam's apple, its untrimmed strings wiggling in the air like anemones trawling for plankton. Current single, 'Tectonic Plates' opens proceedings, the clever loops whomping up the sound to such a level that you'd swear that a well camouflaged stooge is hidden somewhere in the wings if you hadn't seen them assembled with your own eyes.
It prompts a mass migration to the front, and although technical gremlins haunt them early on, it doesn't stop them visiting territory somewhere between Battles and Foals via fellow Brighton residents, The Xcerts. They're ingenious in places, and if they match the tunes to their undoubted imagination, they'll be a force.
Three Trapped Tigers aren't an easy listen, but they're a fascinating watch. Their 'Route One Or Die' début album is a brazen maelstrom of hare-brained schemes which is difficult to digest in one sitting, and while the same can also be said of tonight's set (which does slightly overstay its welcome), for the most part, the London outfit present a jaw-slackening lesson in convoluted yet very much to-the-point noise.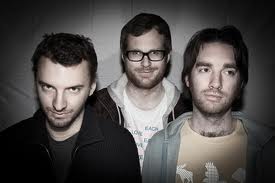 Matt Calvert and his trusty bank of guitar pedals pick out a mélange of unfathomable riffs, Tom Rogerson blurts out an unholy cacophony from his synths, while drummer, Adam Betts is the real star of the show, rising from his stool with each of his frequent warp-speed fills, and is covered in enough sweat by the end to fill an Olympic-sized swimming pool.
His erratic, popping candy beats power a beast which all-but proves evolution is alive and well in the twin spheres of rock and electronica, and unlike tonight's openers, they're heading bravely into uncharted territory. Here be dragons.